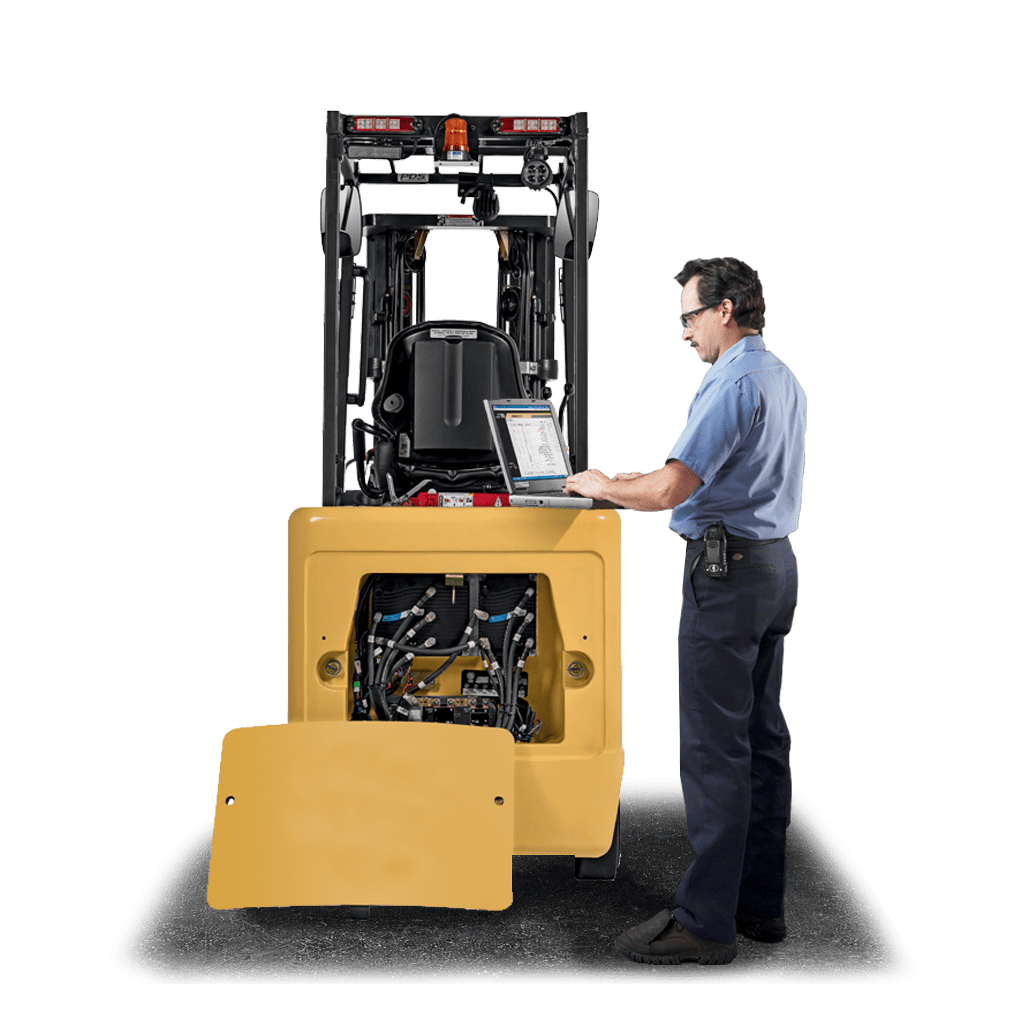 RESOLVING
PROBLEMS
QUICKLY
FORKLIFT SERVICE AND REPAIR
FOR ALL MAKES AND MODELS
FORKLIFT REPAIR - SERVICING ALL MAKES AND MODELS
Our skilled technicians have decades of combined experience working on all brands of forklifts and every type of material handling equipment.
Tri-Lift NJ requires all our techs to follow a strict training regimen with goals focused on their specific line of expertise. Whether it be master mechanic, journeyman, diesel specialist or maintenance pro, we match the right tech to the job.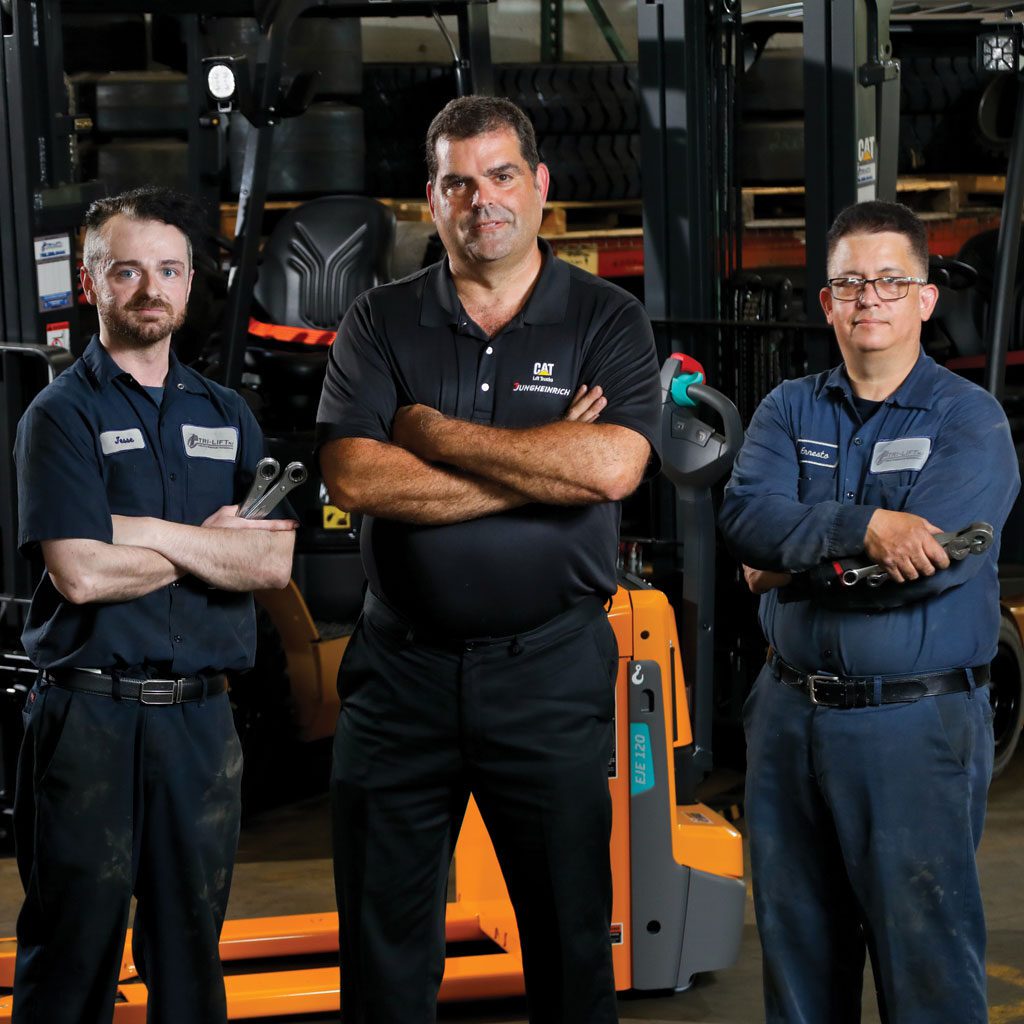 We know your forklifts are vital to your operation and recognize your urgency to keep them up and running. In response, our service personnel dispatch, diagnose and repair with the same sense of urgency. Stephanie Vera
Bob T. Is a amazing employee and a asset to Tri-lift. He is pleasant to work with and knowledgeable on what he does. He goes beyond to satisfy his customer. He made sure my jack continued to work so that I can continue to work. He will finds a way to get the job done. Thanks Bob T. Hristo Dzhendov
We have been using Tri-Lift for more than three years now, and their service is amazing. Andrew is very responsive and always ready to help. I can't ask him for better service. Marvin Lebowitz
I have been a satisfied customer with Tri-Lift for over ten years. There complete staff is very knowledgeable and courteous. Tri Lift always goes the extra mile to satisfy there clients. Several times I have had problems & needed there help and they where very accommodating . They bailed me out with service on numerous occasions. Raphy Bague
Tri-lift NJ service is great overall. I never had any issues with them. They are always there when I needed them. A big thank you to my sales representative Mike Simmons for always helping in any way he can. Frank Rajs
Our company has used Tri-Lift for all our lift needs purchases and repairs. Always trimly and quality works. Mike Simmons has been especially helpful. I would highly recommend this company. Peter Franzini
Amazing Service. I lease and rent all of my forklifts from Tri-Lift. Whenever I have needed them, whether it be emergency service on one of our lifts, last minute rental needs, or a need for a new purchase, they jump into action to help. My salesman Dan and the entire Team at Tri-Lift are exceptional. Thank you. Michael Feygin
Fantastic service, knowledgeable and very responsive staff. Had my forklift back and running in a couple of hours and Bob did a great job fixing us up. This was our first service but I don't see any reasons for using anyone else. We are in the Paterson NJ area. Jim Curiale
I have worked with Tri-Lift for over 5 years now and they are the exclusive supplier of our forklift and related material handling needs for our four Central New Jersey facilities. In every regard they are a top shelf company and every person is a pleasure to deal with. Highly recommended. Dawn Petro
Tri-Lift has made my job much easier. They are customer oriented and efficient. The service department personnel are friendly and very helpful. the service we receive is excellent and i would not look for another vendor. Mid-States
we have been using Tri-Lift for about 10 years, all the people in each department helped and help us to make our goals with the right equipment and more than we expected to be successful. Shane Slawek
Tri-Lift NJ is top of the line. The staff is very helpful, kind and a pleasure to work with. I look forward to doing more business with them! Shane Slawek
Tri-Lift NJ is top of the line. The staff is very helpful, kind and a pleasure to work with. I look forward to doing more business with them! Domenic Proscia
Tri lift has been part of my company for over 20 years they always helped me out when needed I have 2 old order pickers and tri lift keeps them going
We've earned the above reviews from our customers by providing superior service. Contact us today to experience the difference with Tri-Lift NJ.