Extending The
Life Of Your Fleet
Tires significantly affect forklift performance and present many factors to consider.
Fuel consumption is dramatically affected by the rolling resistance of the tires. Masts can be damaged from dragging on the ground when tire tread is too low. Shock transmitted through the forklift is related to the hardness of the tires. These factors can dramatically affect maintenance costs and downtime. 
In short, many aspects of forklift performance and costs are somehow related to tires.
EQUIPPING YOU WITH
THE RIGHT FORKLIFT TIRES
Tri-Lift NJ offers a wide range of tires from top manufacturers to extend the life of your fleet, improve operator comfort and save you money on unnecessary repairs, with options that create a cleaner environment, too.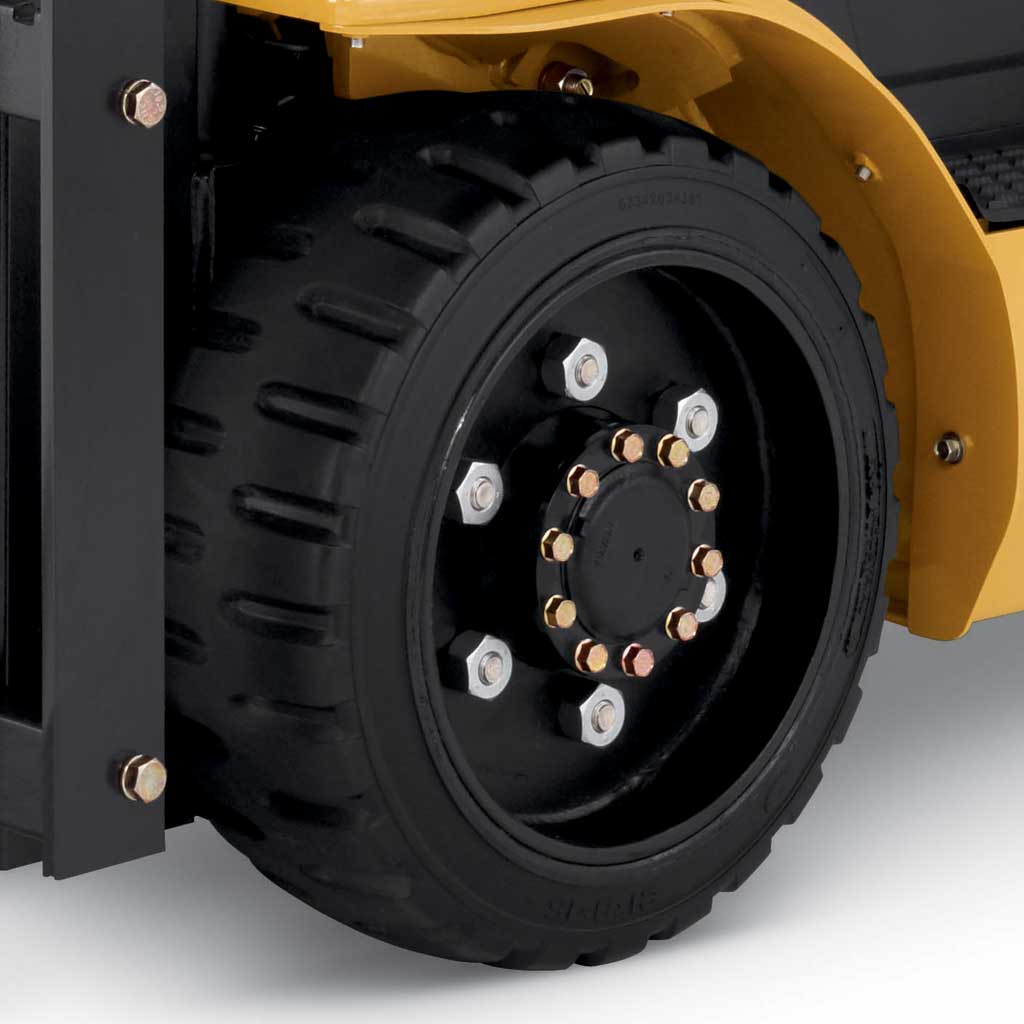 Cushion tires are best for smooth surface applications, primarily indoors or on a loading dock. Made of solid rubber fitted around a metal band, this type of tire is less expensive and easier to maintain than other forklift tires.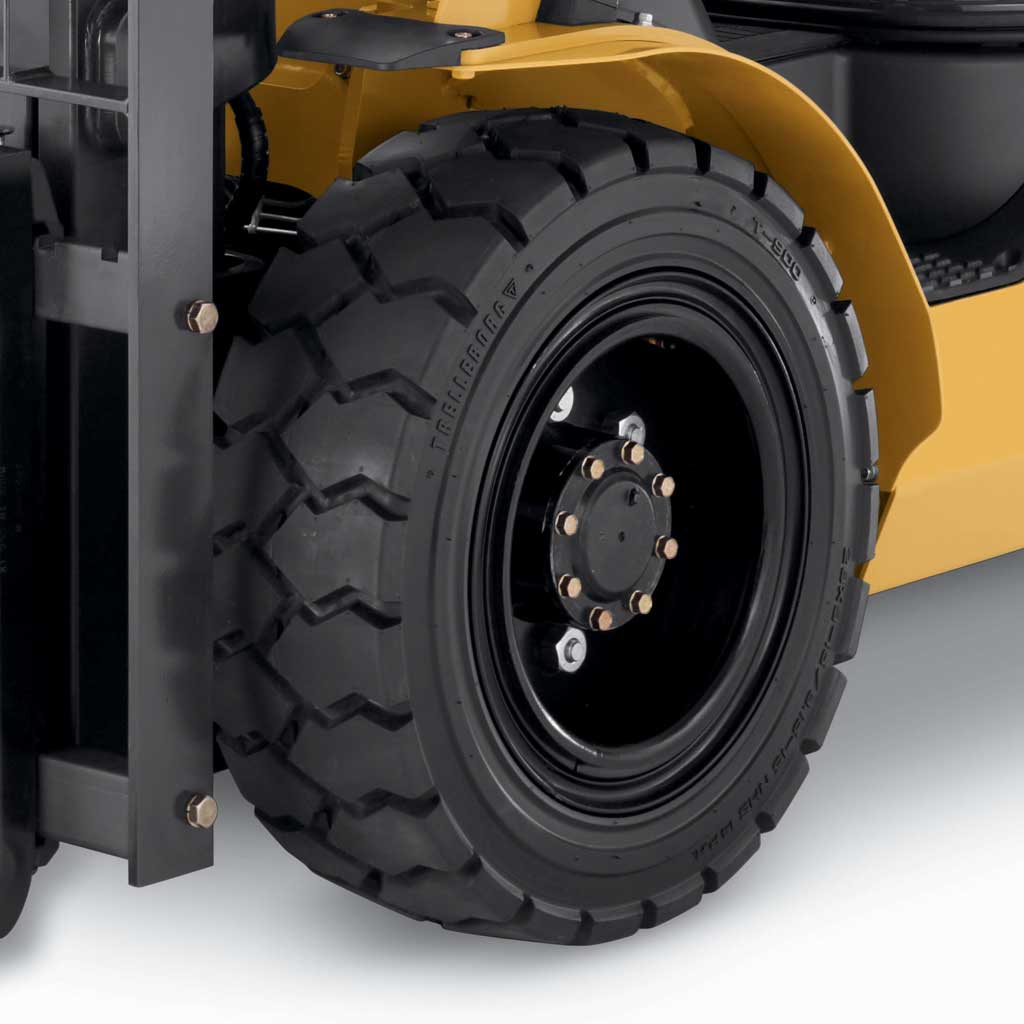 Pneumatic tires provide strong grip on uneven surfaces and tough terrain. They're popular in indoor/outdoor warehouses, lumber yards and on construction sites. All pneumatic tires are available in air-filled or solid rubber, which is more puncture proof for those harsher environments.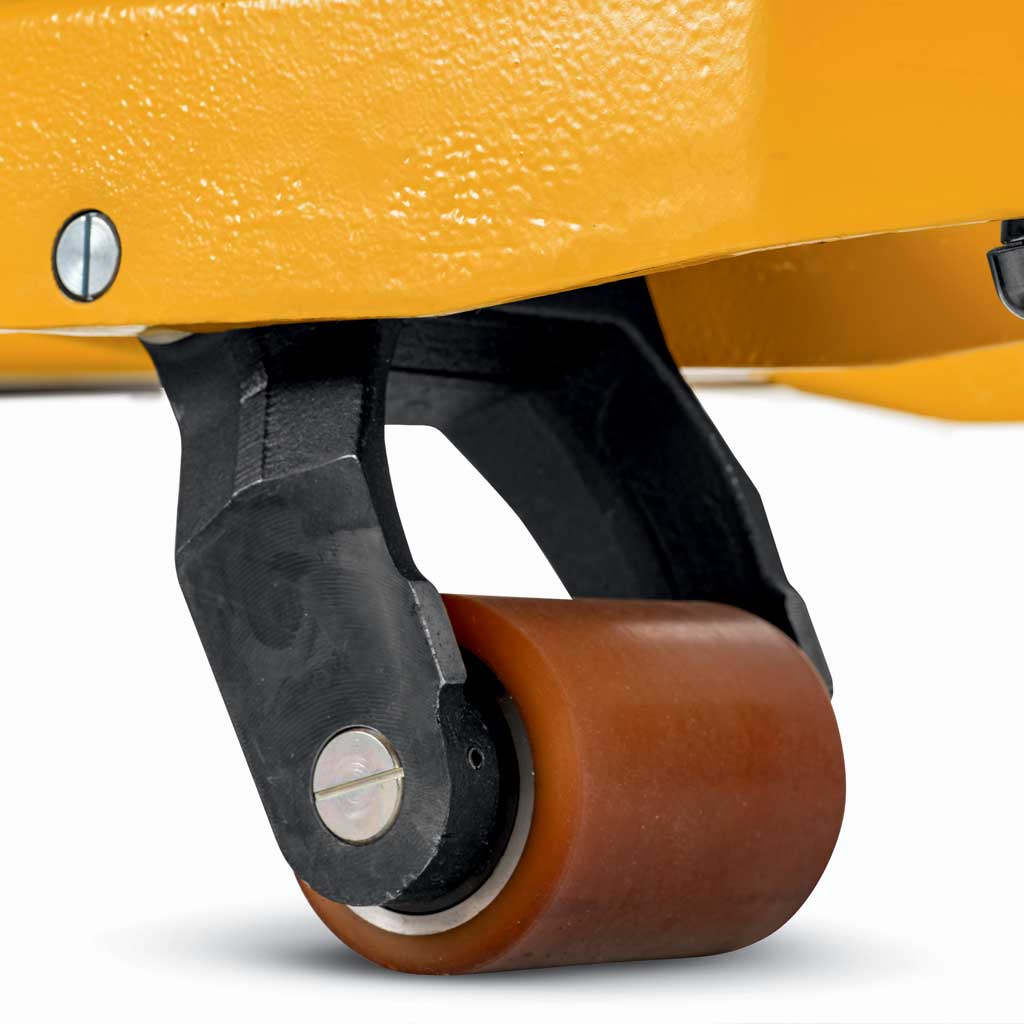 Poly tires are primarily designed for narrow aisle and stand-up forklifts, as well as electric pallet jacks. They are ideal for use on smooth floors and cold storage areas and are well suited for conditions where high load capacity and long runs are required.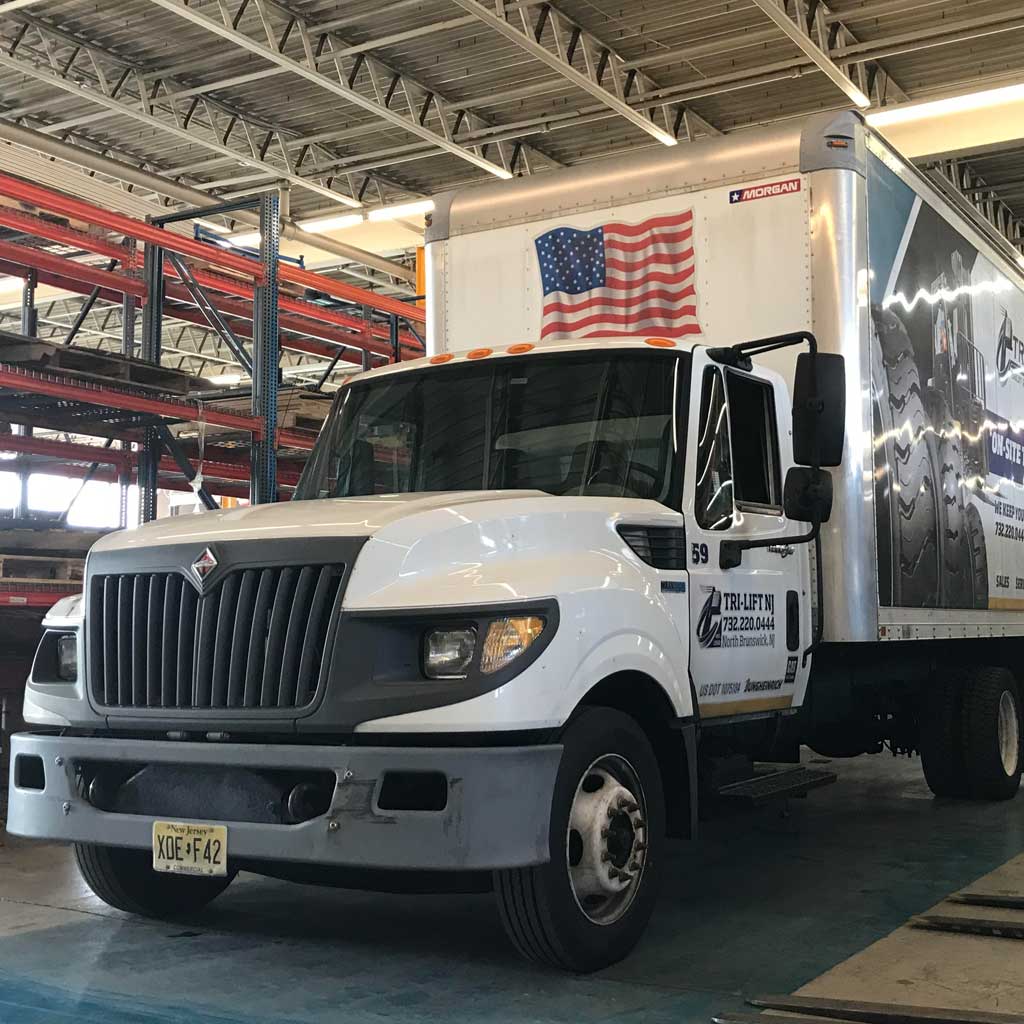 Our mobile tire service is the most convenient way to replace your tires. We dispatch a trained technician skilled in the installation of all tire types and even remove and dispose of your old tires.
Call our parts department at 732-220-0444, ext. 106.
or