Space is expensive and a challenge for most warehouse managers. As inventory levels grow, it's likely productivity will decrease if operators resort to staging products in aisles, using outside storage and mixing SKUs in various locations.
It's common to believe that more warehouse space is needed when there may very well be untapped space within your existing walls. The cost to reconfigure racking for maximum utilization or to design a new warehouse with future growth in mind can be justified when compared to the alternative of adding square footage.
When venturing into the world of warehouse storage, it's wise to partner with an experienced warehouse professional who knows all the ins and outs of storage design.
RACKING AND SHELVING SYSTEMS
When it comes to storage, it's crucial to choose the appropriate system for your operation.
Below are the most common types of racking and shelving used throughout the industry.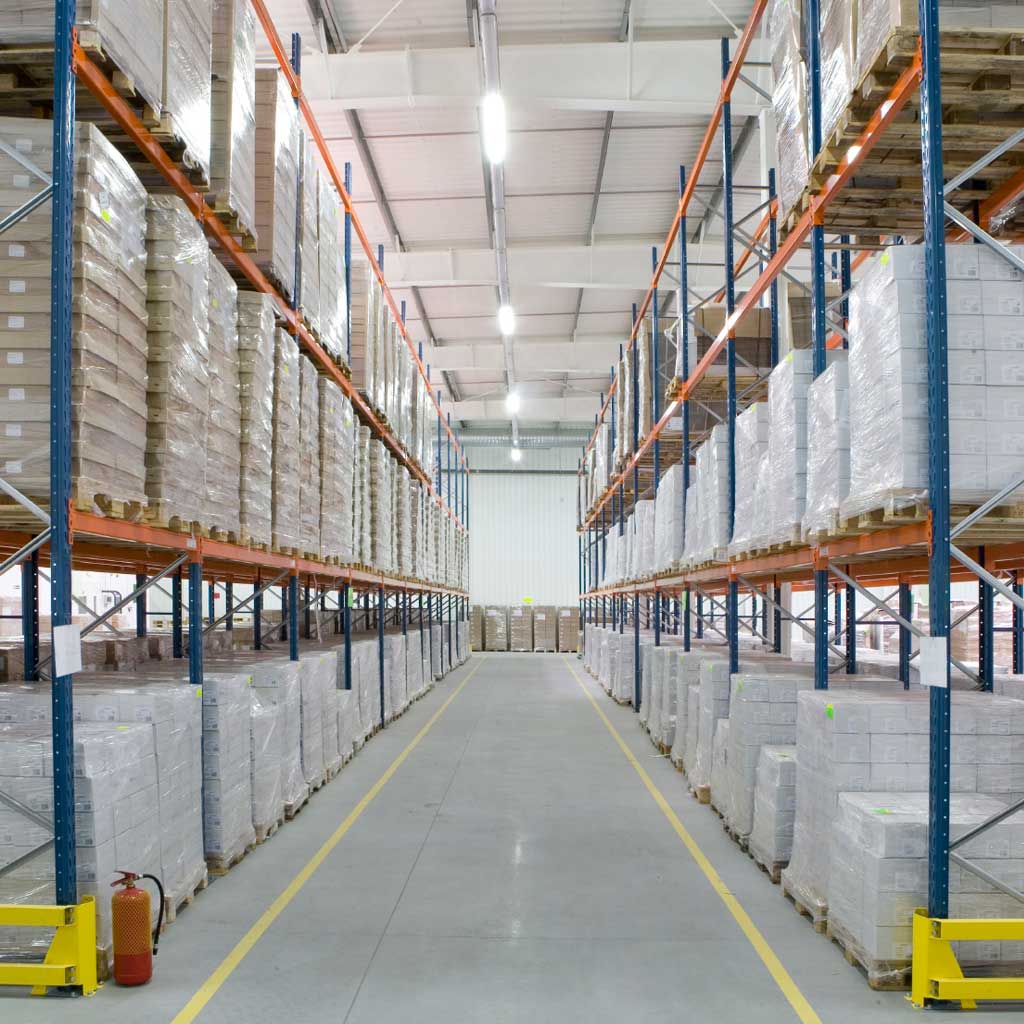 ---
These systems are the most popular and widely used in the industry. Selective Pallet Racking Systems provide ease of access and enable efficient use of valuable warehouse space. 
Advantages to this type of racking:
Direct access to all SKU's
Random position allocation
Most forklifts can service this type of racking
---
These systems are perfect for long and bulky loads because there are no aisle uprights to obstruct horizontal space. Cantilever racking is best suited for items such as carpet rolls, tubing, pipes, furniture and lumber.
Advantages to this type of racking:
Extendable to any length and expandable
Flexible adjustment to changes in the range of goods
Allows unobstructed access with hard-to-handle items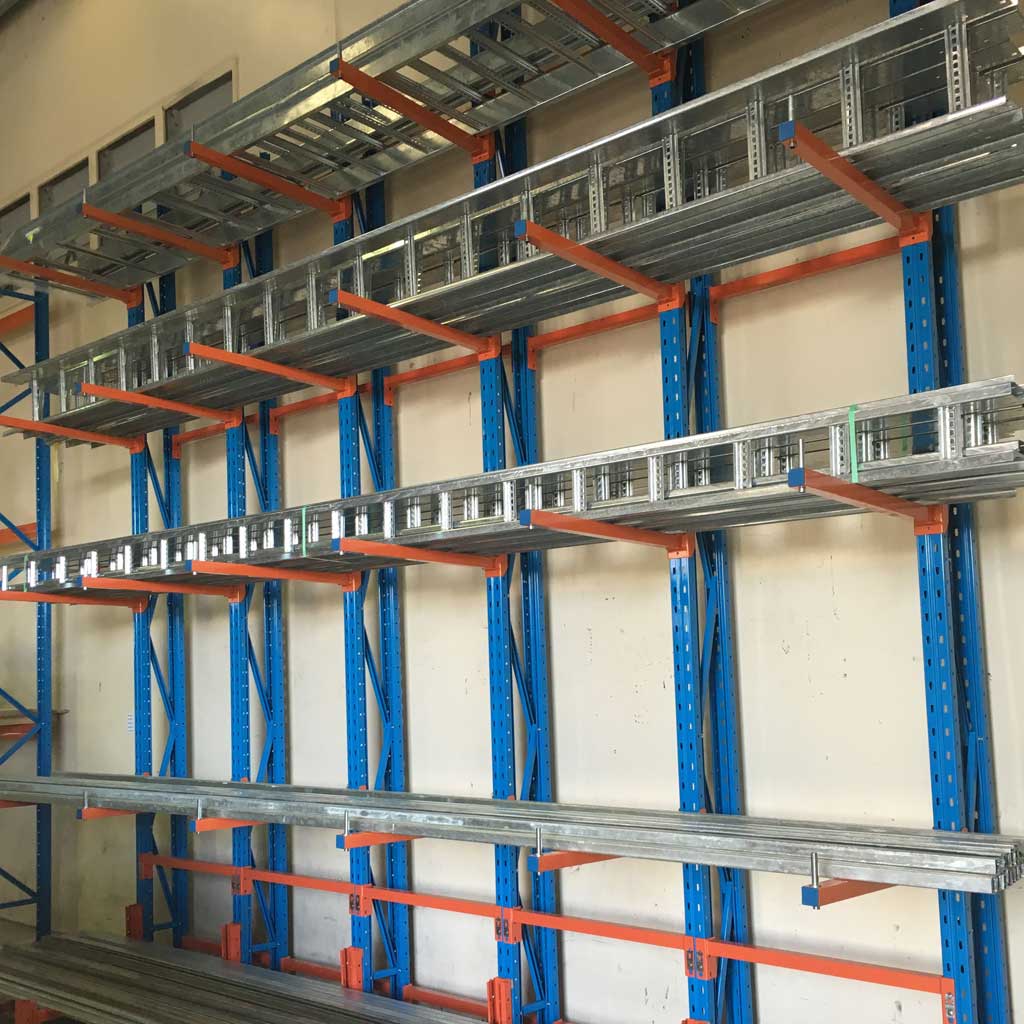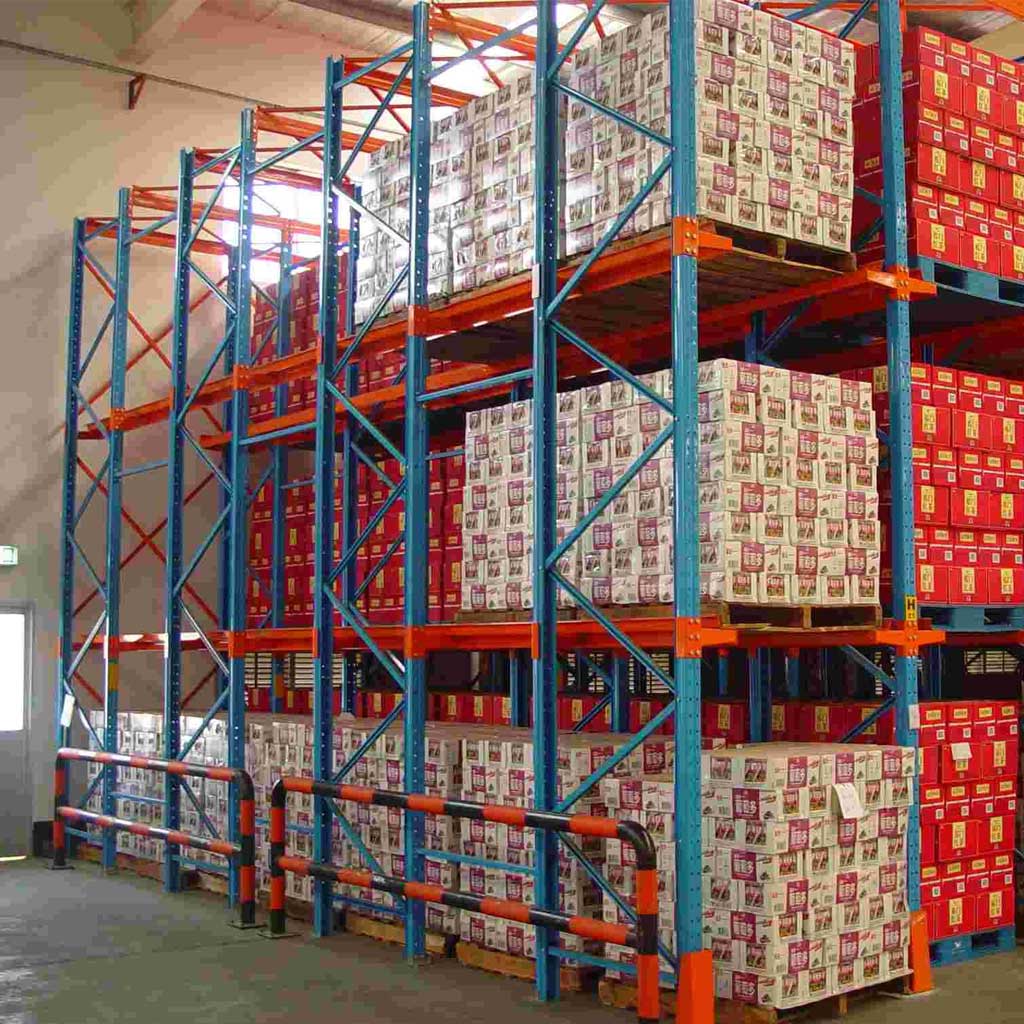 These systems are ideal for high density storage of a uniform product. Forklifts are able to drive directly into the the rack to allow storage of five or more pallets deep.
Advantages to this type of racking:
Provides high density storage for large volumes of the same product
Easy to expand
Particularly suited for the storage of seasonal items
---
These systems have the ability to double or triple warehouse storage capacity as compared to drive in or conventional systems. Gravity Flow is ideal for operations that store perishable goods. 
Advantages to this type of racking:
Maximum density for high-volume goods
First in, first out (FIFO) load handling for perishable goods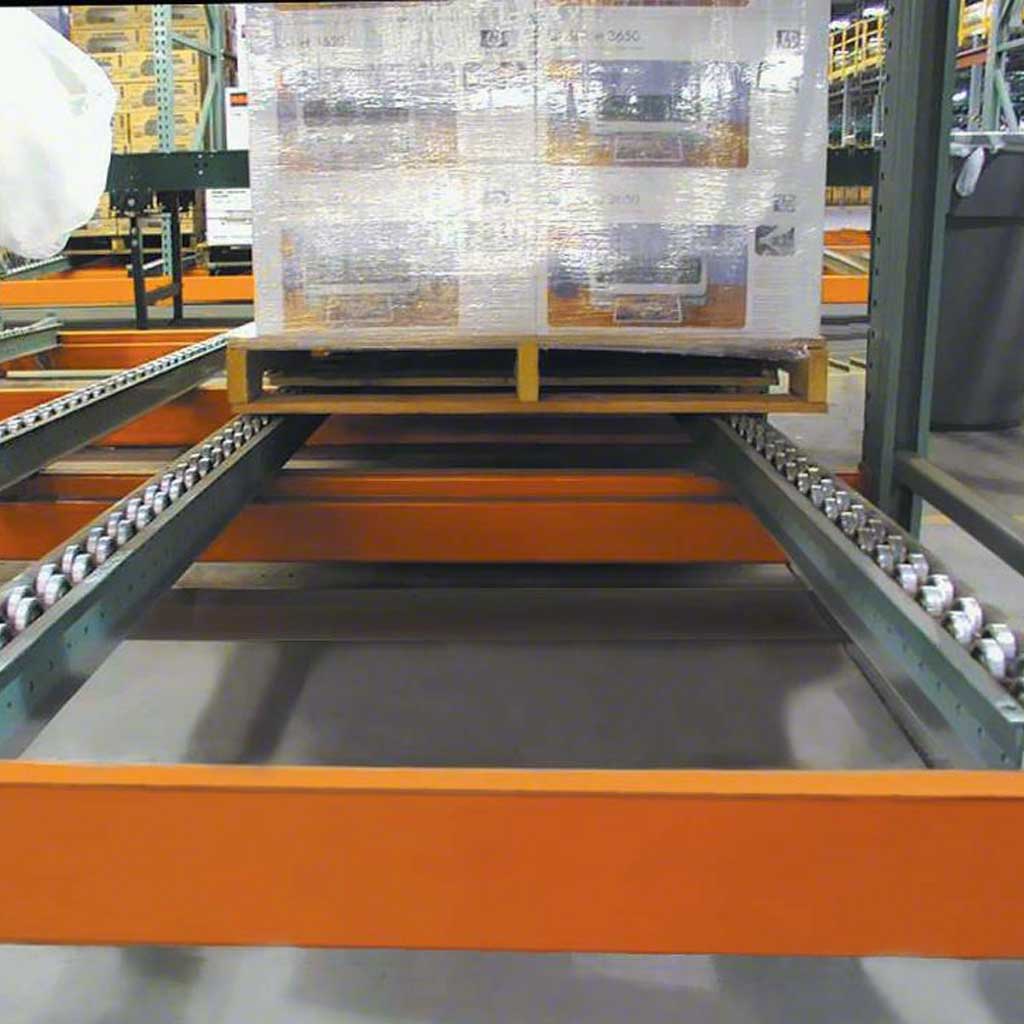 ---
These systems utilize telescoping carriages which allow up to five pallet positions deep. Push back racking systems are perfect for operations that need a large amount of pallet positions. 
Advantages to this type of racking:
Optimized filling ratio
Optimized space utilization
High density storage
Average shelving units of the non-industrial variety can be hazardous due to their lack of durability and potential for structural failure.
An industrial shelving unit suitable for the specific storage needs of your business is guaranteed to improve the efficiency of your system while protecting employees and products.
Industrial shelving is available in a wide range of configurations.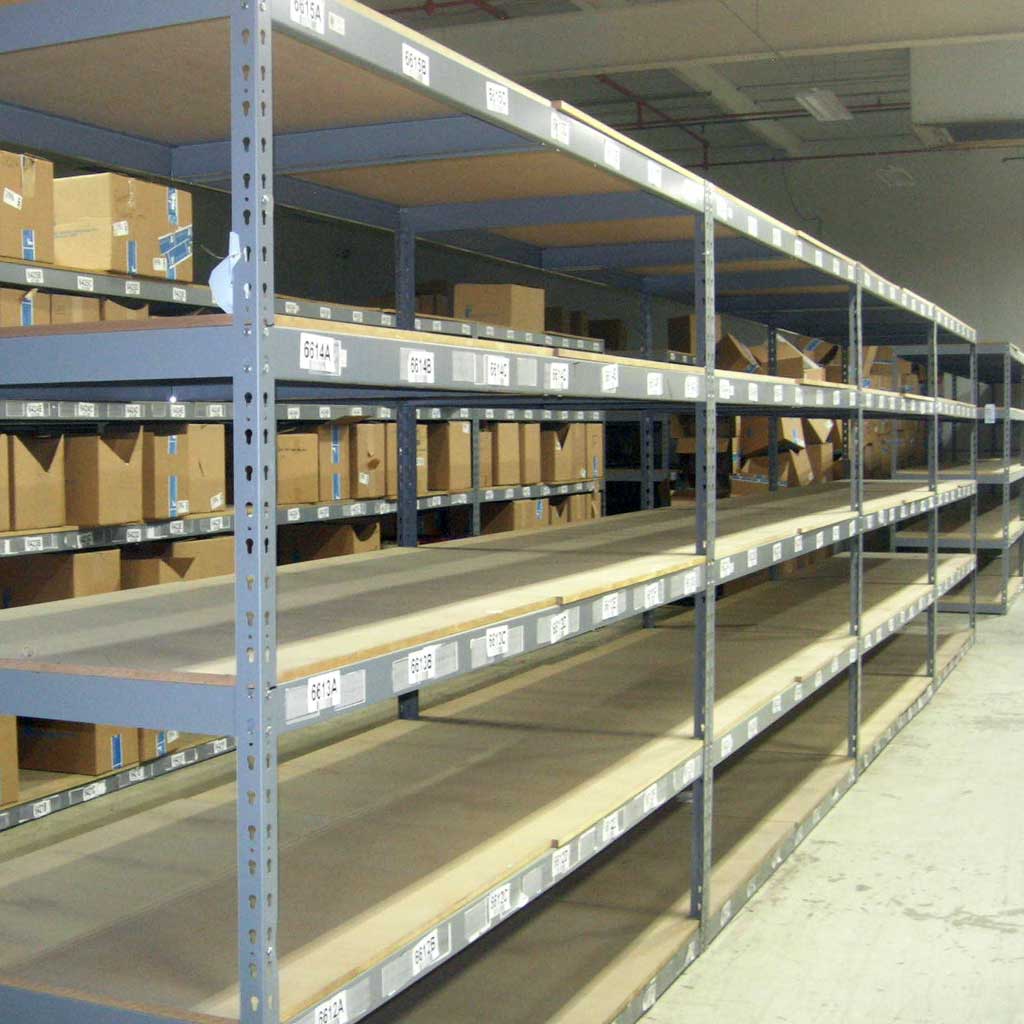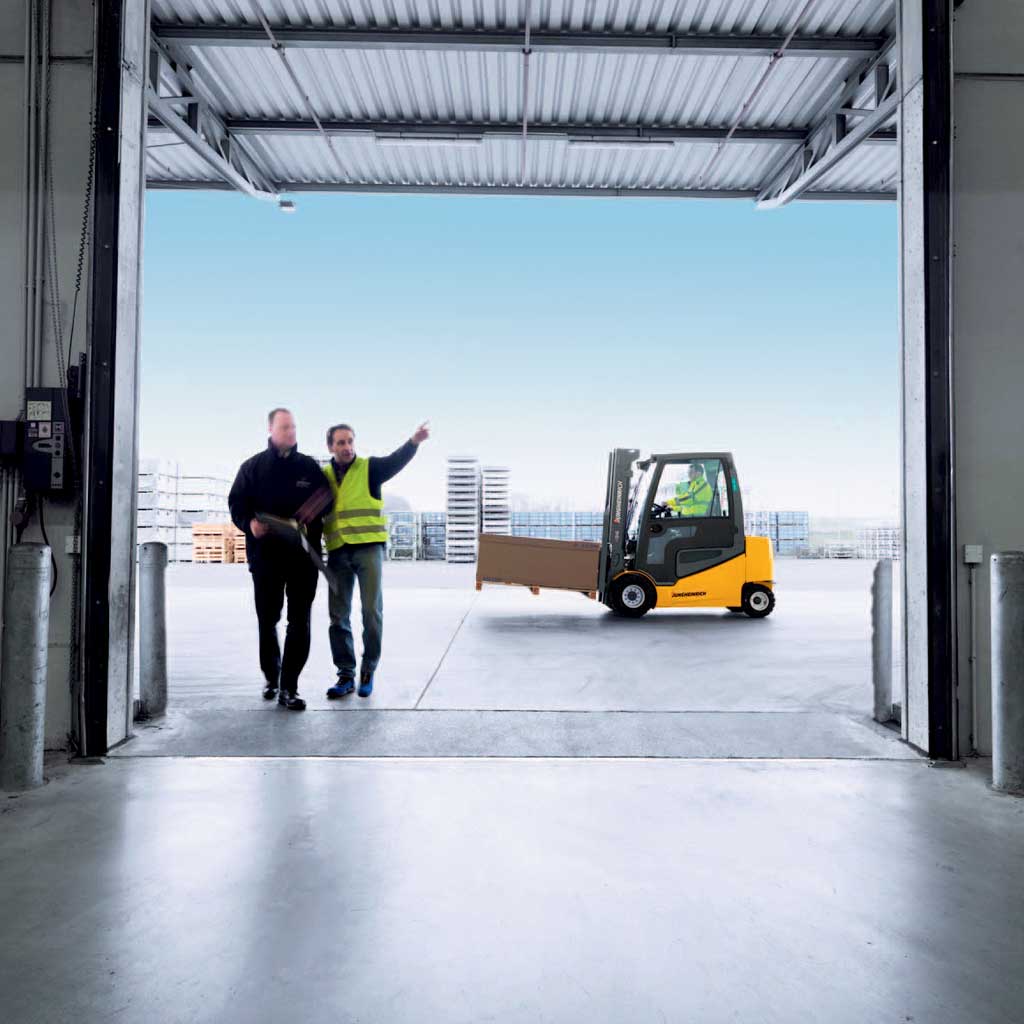 PARTNERING WITH A WAREHOUSE PROFESSIONAL
To begin the process of selecting the best storage system for your company, schedule an "Application Analysis" with one of our materials handling professionals. They'll come do a walk-through of your facility, ask pertinent questions, take measurements and ask for the following:
CAD drawings of your warehouse including all obstacles such as: columns, doors and HVAC ducts

Analysis of your inventory load weights, sizes and location needs

Identification of fast vs slow moving inventory

Identification of obsolete inventory with the goal of elimination