CERTIFYING YOUR
FORKLIFT OPERATORS
OSHA requires that all forklift operators be certified every three years.
We offer training at our facility or yours. From a single individual to dozens at a time, we make the training process quick, easy and user friendly; typically, 2-3 hours.
And when it comes to affordability, you'll find the cost to train surprisingly low!
PROTECTING MAN AND MACHINERY
A staggering 80% of forklift related accidents occur at the dock, and half result in serious injury or death!
An untrained operator can wreak havoc through damaged product and equipment, excessive downtime, workers' comp and liability insurance, injuries, fines and lawsuits.
Sharpening the skills of your operators will make them more aware when turning a corner, loading a truck, lifting a load, or backing-up; all instances where accidents occur.
Operator Training through Tri-Lift NJ is quick, comprehensive and the most cost effective way to make sure you stay safe and productive on the job! Heather Lowenstein
Operator Training Customer
We have been using Tri-Lift for our employee certifications and could not be more pleased. Andrew is such a pleasure to work with. I highly recommend their services to anyone looking for equipment or certifications for there company. Richard Olivera
Operator Training Customer
We had been searching for a company to provide us with lift certifications for our warehouse staff and I am glad we found Tri-Lift. The service is amazing and our rep Andrew is very responsive and is always ready to help. He answered all of my questions and made the process smooth. Renee Stubbs
Operator Training Customer
Our Company recently used Tri Lift for the first time. Very Pleased with the service and promptness. Thank you for going above and beyond to get the equipment certifications done quickly. Rick Kadash
Operator Training Customer
Quick-3 hour forklift training certification class, had successfully performed numerous times. Norman Holtz
Operator Training Customer
Tri-Lift has been a great partner to me. I now know my certifications are handled reducing my risk. Nick L.
Operator Training Customer
I have learned so much in this class and the instructor very knowledgeable. Brandon Milanes
Operator Training Customer
I had a great experience here. The price for a combo class is a great price. The class was very detailed in every situation you would encounter while operating the different types of forklifts and how to handle each situation.
INSTRUCTING COMPREHENSIVELY
Our instructors are professionally trained with hundreds of classes under their belt. They're exceptionally adept at recognizing skill deficiencies and effectively answering questions.
All Courses Include the Following:
Lift Truck Fundamentals

Principles of Balance, Stability, and Capacity
Pre-operational Inspection Procedure
Guidelines for Safe Operation
Safe Load Handling Techniques
Safe Handling and Refueling of IC and Electric Trucks
Counterbalance Certification Courses Cover:
Operation of Class I Forklifts – Electric
Operation of Class IV Forklifts – IC Cushion Tire Counterbalance
Operation of Class V Forklifts – IC Pneumatic Tire
Warehouse Products Certification Courses Cover:
Operation of Class II Forklifts – Narrow Aisle – Reach
Operation of Class III Forklifts -Pallet Trucks & Walkies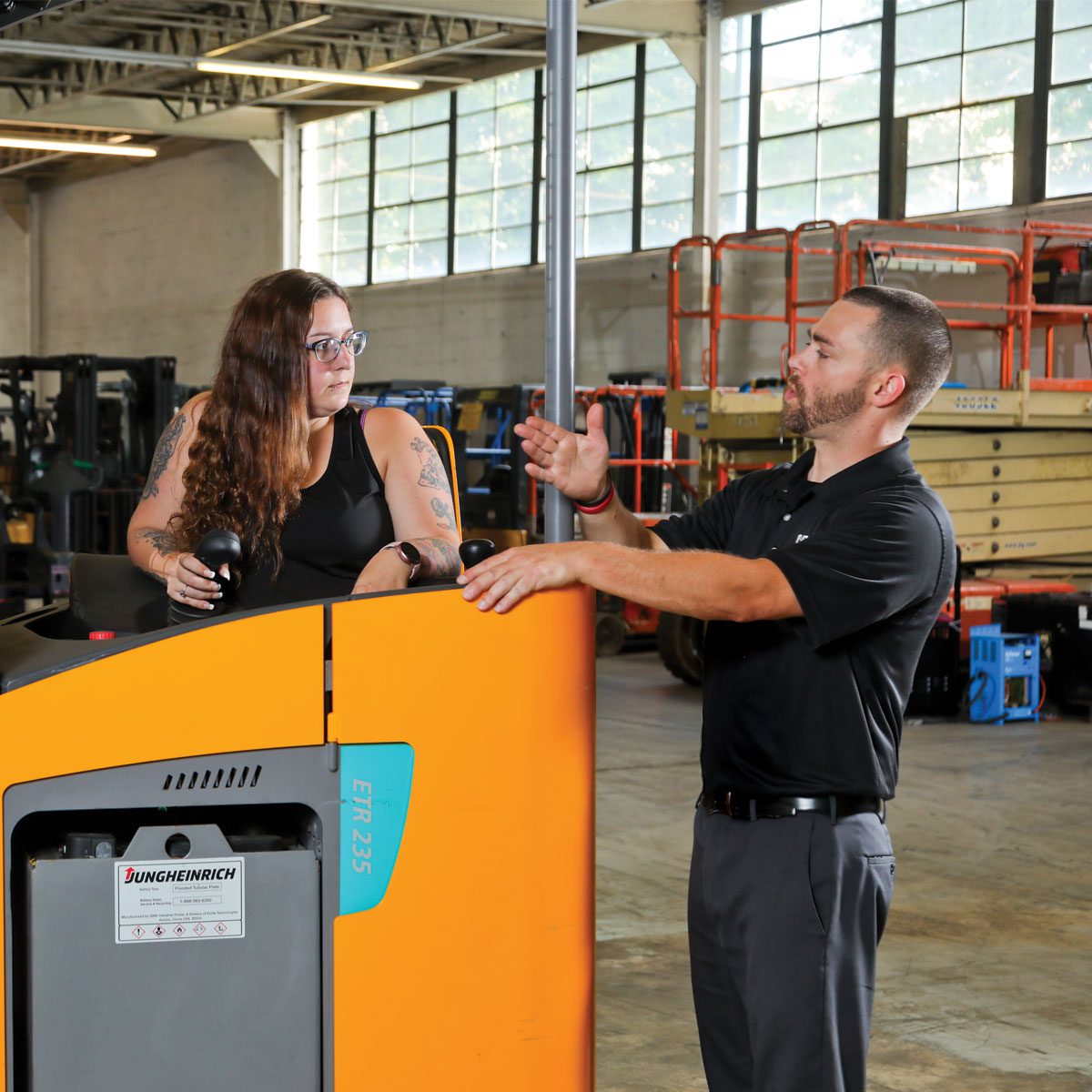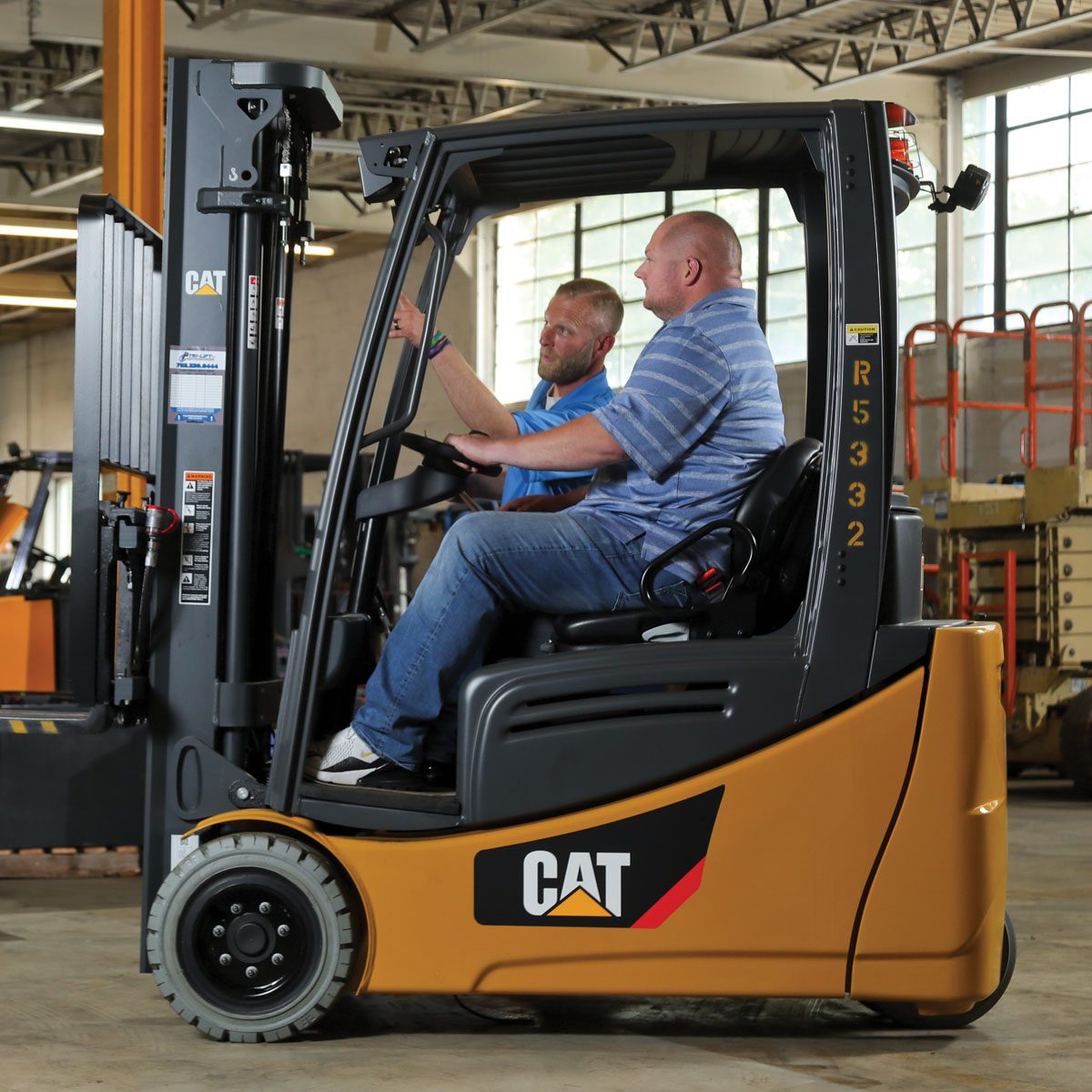 By the end of their class, students will be thoroughly prepared to safely and efficiently operate a forklift.
Video course demonstrating safety concepts and operational techniques



Student Workbook and Guide
Written exam
Hands on training with actual equipment
Certification credentials upon completion
Every student will receive proof of course completion
Laminated certificate with completion details
Plastic ID wallet card 
Certification is valid for 3 years
Back up Certification records stored at our facility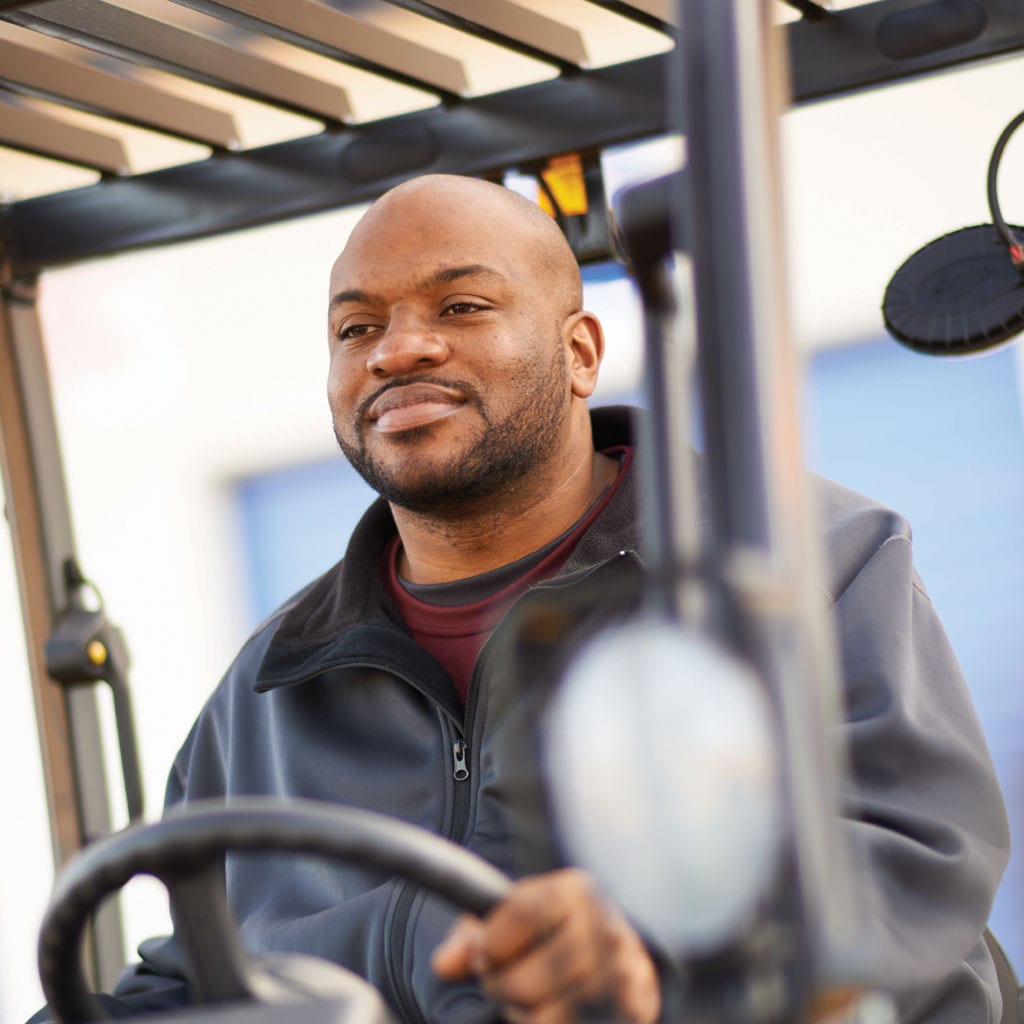 For questions or to schedule a class:
Call our trainer directly
or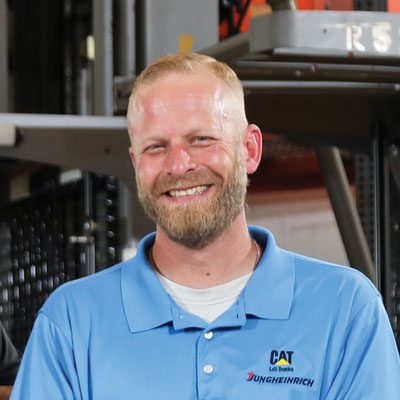 Mike Simmons
732.220.0444 ext.122
For questions or to schedule a class:
Call our trainer directly
or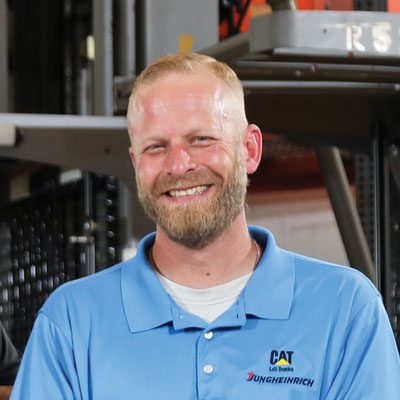 Mike Simmons
732.220.0444 ext.122