If an employee leaves your company within 30 days of operator training, we'll train the replacement operator for free.
We take the worry out of training. See what other customers say below.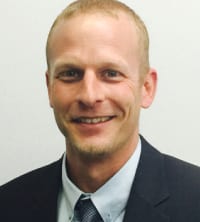 Mike Simmons
732.220.0444 ext.122
If you have a new driver who qualifies for this guarantee,
call our trainers directly
or
We have been using Tri-Lift for our employee certifications and could not be more pleased. Andrew is such a pleasure to work with. I highly recommend their services to anyone looking for equipment or certifications for there company.
Tri-Lift has been a great partner to me. I now know my certifications are handled reducing my risk. Also upkeep of my fork lift is a big cost saver. After many years in business I finally found a solution to my fork list issues.
We had been searching for a company to provide us with lift certifications for our warehouse staff and I am glad we found Tri-Lift. The service is amazing and our rep Andrew is very responsive and is always ready to help. He answered all of my questions and made the process smooth.
Our Company recently used Tri Lift for the first time. Very Pleased with the service and promptness. Thank you Andrew Donegan for going above and beyond to get the equipment certifications done quickly.
Andrew and the team did a great job certifying our team and servicing our equipment. It was clear from the beginning the people at Tri-Lift know their business and care for their customers.
Quick-3 hour forklift training certification class, had successfully performed numerous times.
I been using Tri-Lift for the past 6-7 years. I've purchase a propane and an electric forklift from them. We use them to service all our forklifts on campus and to train our forklift operators. Andrew Donelan is a pleasure to work with!
READY TO SCHEDULE A CLASS?
OSHA Regulations state that forklift operators must be recertified every 3 years!
Each course covers all equipment within a particular class regardless of make or model.
Certifications are valid for 3 years for counterbalance and warehouse equipment, and 1 year for aerial lift equipment.
AERIAL LIFT CERTIFICATION