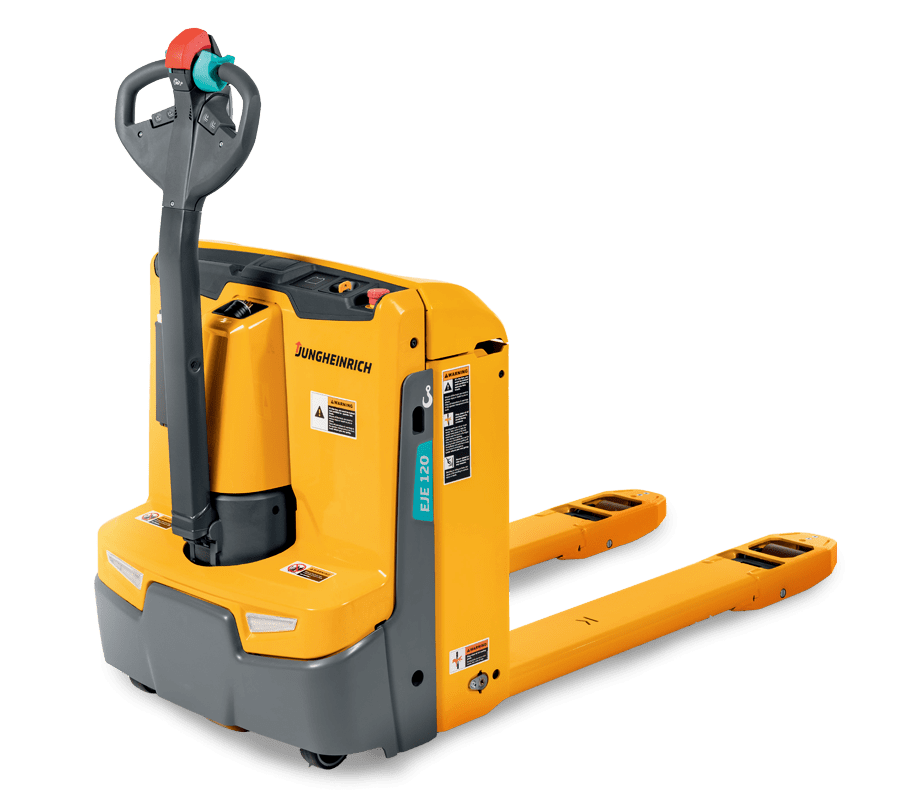 SURPASSING YOUR
EXPECTATIONS
JUNGHEINRICH ELECTRIC
PALLET JACKS
THE MOST VERSATILE ELECTRIC PALLET JACK IN THE FIELD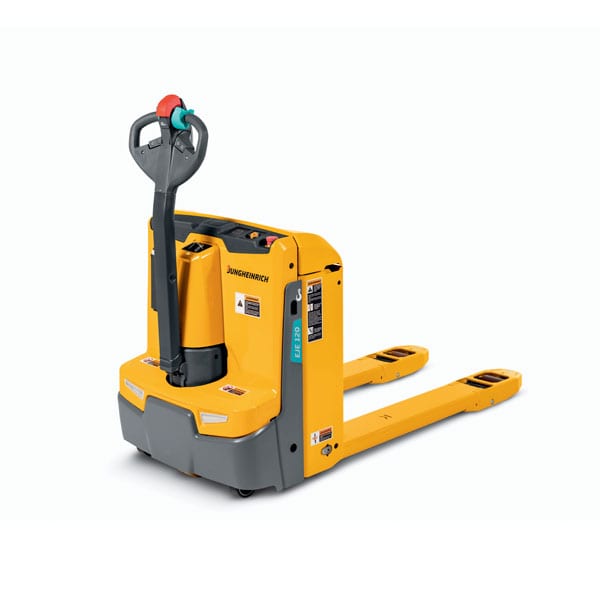 PRODUCTIVITY
ENERGY EFFICIENCY
AWARENESS
ERGONOMICS
TOTAL COST OF OWNERSHIP
PRODUCTIVITY
The Jungheinrich® 3-phase AC motor and high-output AC controller allow these walkie pallet trucks to deliver quick acceleration and smooth directional changes.
Superior stability of both truck and load with optional ProTracLink stability casters.
Easy operation with the handle in the vertical position using the Crawl Speed button simplifies movement inside trailers and in confined spaces.
ENERGY EFFICIENCY
AWARENESS
ERGONOMICS
TOTAL COST OF OWNERSHIP
MID VALLEY FOODS
Tripling its operational capacity required Mid Valley Foods to find the right walkies to move the business forward - and Jungheinrich had the solution.
GAMA
This distributor requires forklifts that are easy to maneuver with long run times. The EJE 120 walkie pallet jack from Jungheinrich fits the bill.
We're so confident in the Jungheinrich Electric Pallet Jack that if it fails to work in your operation within the first 30 days, we'll buy it back!