Greater Austin Merchants Association, or GAMA, is a wholesale distribution center that serves more than 450 independent convenience store and gasoline station owners in the greater Austin, Texas, area. They represent over one-third of the convenience store industry in central Texas, and with customers relying on them for on-time delivery of product, GAMA expects their lift trucks to perform.
GAMA EXPECTS THEIR LIFT TRUCKS TO PERFORM
After experiencing some maintenance issues with their previous walkies, GAMA's management team reached out to their local Jungheinrich® dealer to learn more. Naushad Manashia, delivery manager at GAMA, says, "We were having some problems with our existing walkies. We definitely had issues where it would break down quite often. We had repairs that came in quite a bit, and the cost of repairs was really high."
A Jungheinrich walkie demo unit was brought in for operators to try, and Manashia says, "I think that once (operators) started using it, they immediately came back and said, 'We need more equipment.'"
EXCELLENT MANEUVERABILITY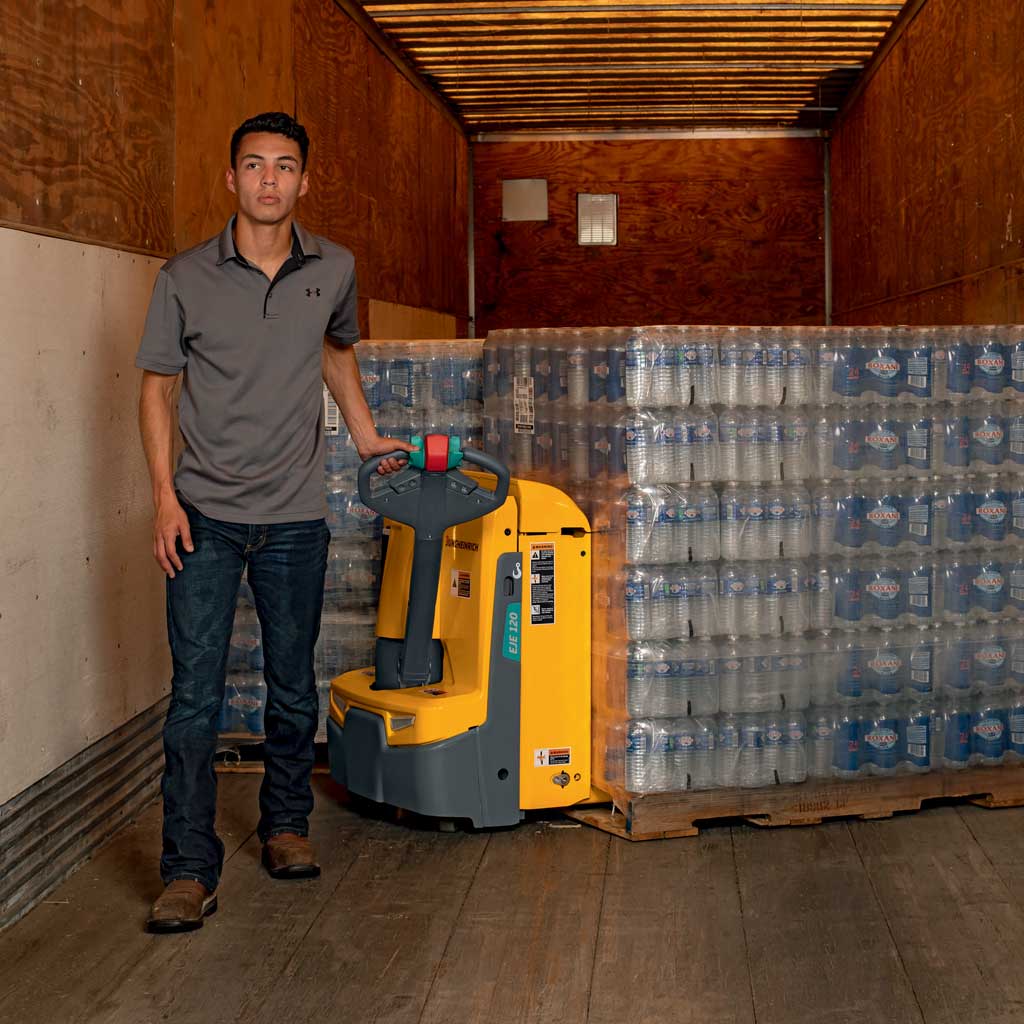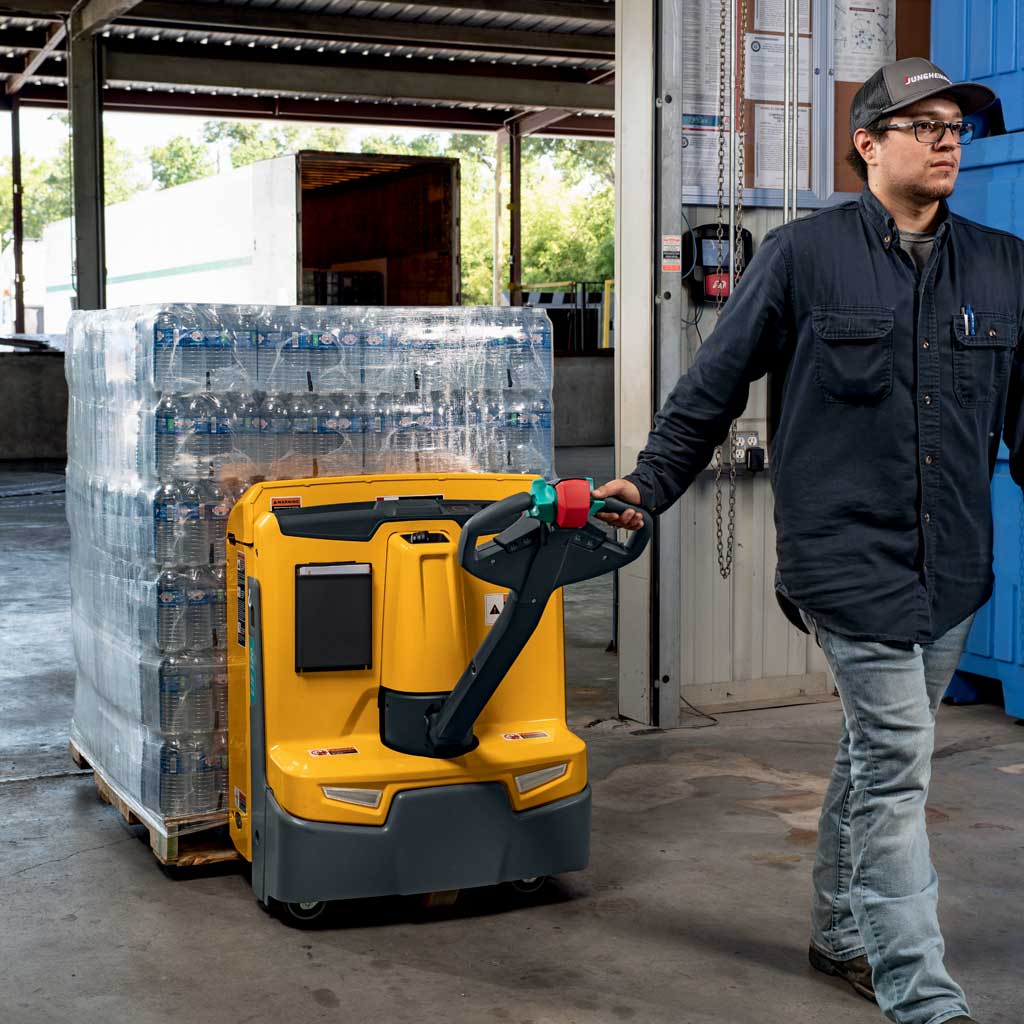 Less than a year after trying the Jungheinrich walkies in their facility, GAMA now relies on 16 EJE 120s to keep its business moving. The operators are happy, and as one forklift operator states, "I basically work with it every day, all day. It's like my best friend when I'm working."

GAMA's management is also happy with the purchase decision. Manager Arepalli Reddy stated that GAMA has seen a 20 percent increase in productivity since switching to Jungheinrich.
VIEW MORE SUCCESS STORIES
SAF HOLLAND
One of the leading manufacturers and suppliers of tractor trailers, suspensions, axles and other high-quality components, SAF Holland uses the Cat lift trucks mid-size electric cushion tire forklift everyday.
MID VALLEY FOODS
Tripling its operational capacity required Mid Valley Foods to find the right walkies to move the business forward - and Jungheinrich had the solution.
DAIKIN INDUSTRIES
This global manufacturer of HVAC systems relies on Jungheinrich's 3-wheel electric counterbalance with 16-hours of guaranteed run time.