Globally, SAF Holland is one of the leading manufacturers and suppliers of tractor trailers, suspensions, axles and other high-quality components for commercial and recreational vehicles. At their center in Warrenton, Missouri, they use Cat lift trucks to help them get their job done.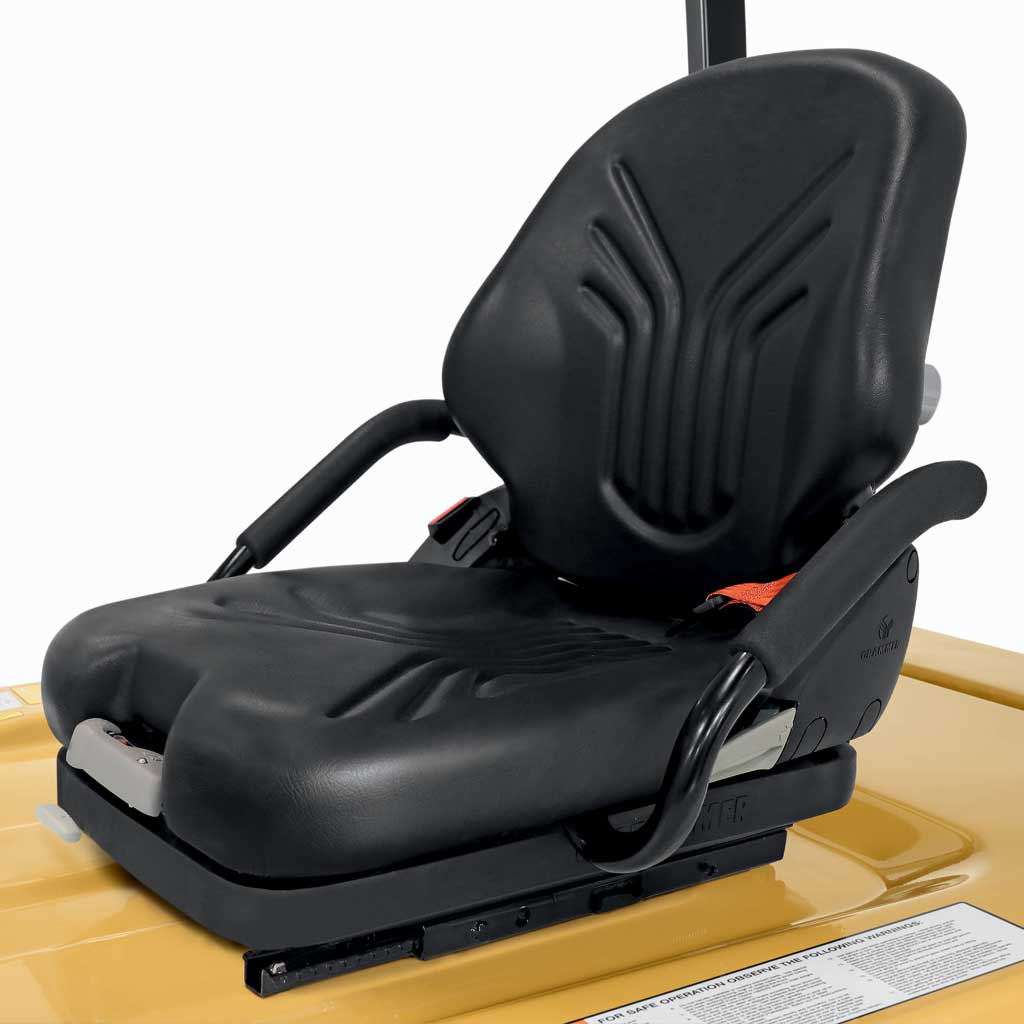 Running 8-hour shifts can be tough on a forklift operator's shoulder, back and other joints, but the Cat EC25EN electric cushion tire lift truck features the latest technology in operator ergonomics. An adjustable full-suspension seat comes standard and makes tackling gravel and rough terrain a breeze. 
"I spent all day last Saturday on it and didn't want to get off of it at the end of the day," says Lift Truck Driver, Torkey Graham. 
William Polston, lead of shipping and receiving at SAF Holland, referred to the full-suspension seat as "one of the best innovations we've seen." 
The optional fingertip controls allow for effortless operation of the hydraulic function, horn and direction through a seat-mounted armrest, which means the operator doesn't have to reach far for everything they need. "Easier operation," says Polston.
Add a narrow steering column for a roomy operator cabin, plenty of storage and optional USB charging ports and that 8-hour shift looks a lot more appealing.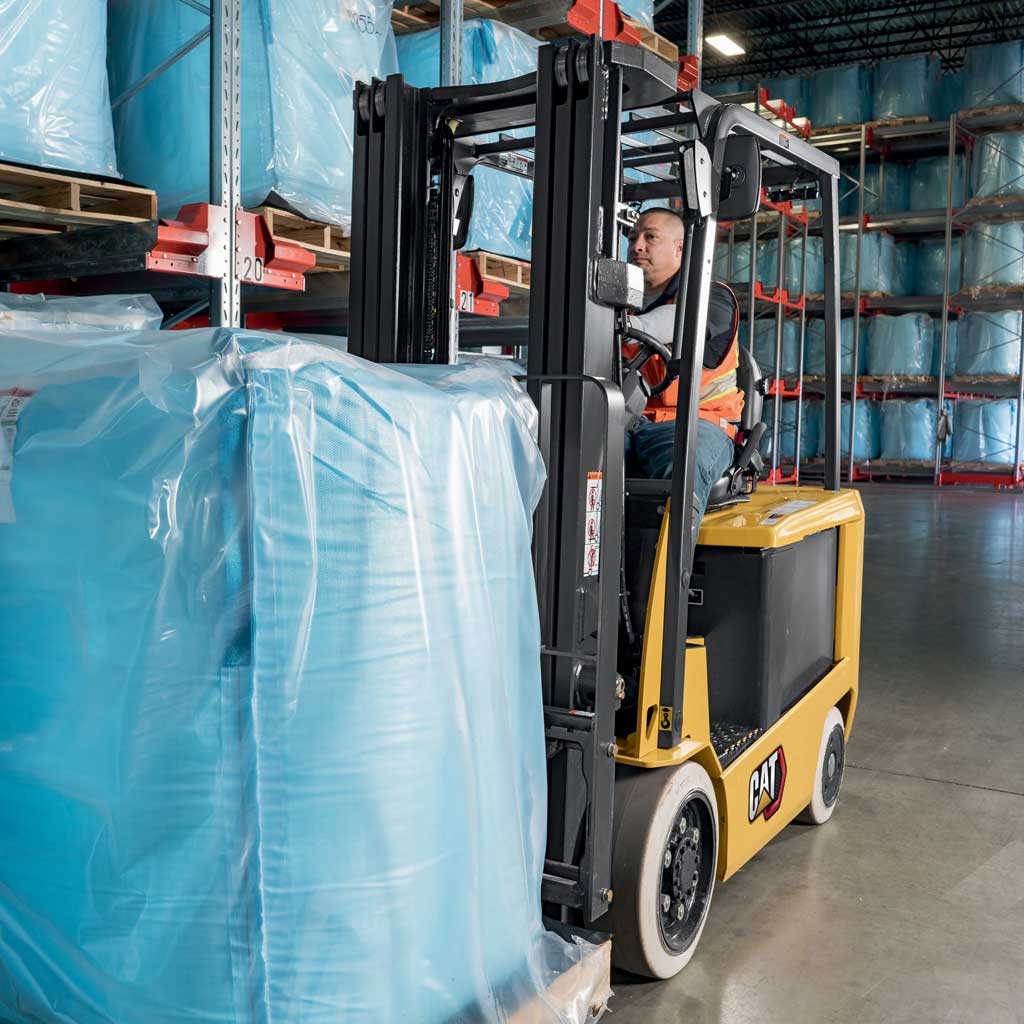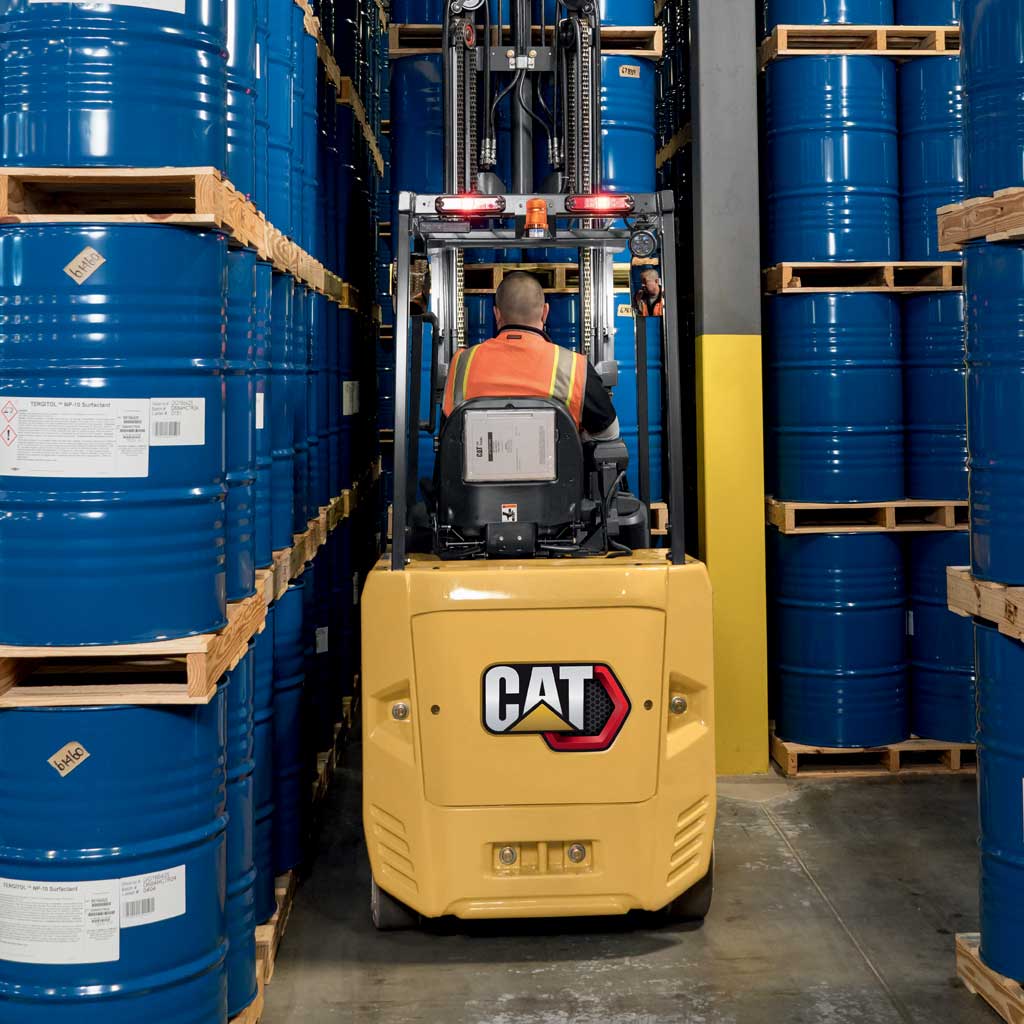 A tight turning radius. Exceptional run times. Minimal downtime. The list goes on, and the folks at SAF Holland agree.
"I would recommend Cat lift truck to other industries and businesses for it's ease of operation," says Torkey Graham.
"They're very dependable," agrees William Polston.
VIEW MORE SUCCESS STORIES
HUGHES BROTHERS
Hughes needs forklifts that can withstand their tough application. Learn how Cat lift trucks small IC pneumatic tire forklift meets that challenge.
DIRECT SCAFFOLDING
DSS is committed to quality and safety in how they move product. Learn why their partnership with Cat Lift Trucks is a big part of that commitment.
COLUMBIA TECTANK
Discover how this global manufacturing leader of factory coated storage tank systems created a more efficient workplace with Cat forklifts.