Dixon Valve believes that success is easier when you have the right connections. They have been designing hose couplings and other fluid transfer and control products for more than 100 years. They take pride in creating solutions that make products safer, leak-free and longer lasting.

Dixon Valve maintains fully stocked warehouses so they can ship their global customers' products at a moment's notice. They need efficient and reliable lift trucks to keep their operation moving.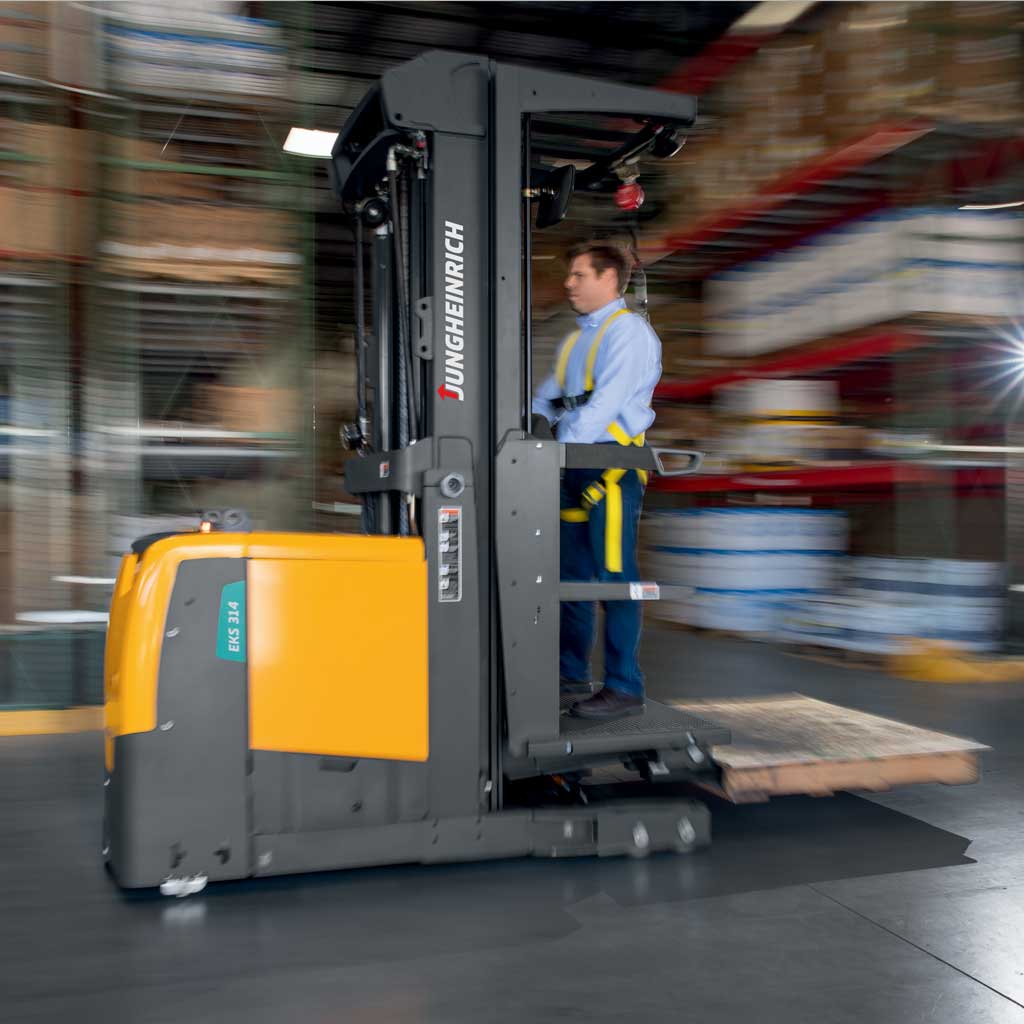 "Over the course of the shift, an operator on this particular order picker is probably going to get at least 10-15% more picks," says Brian Ford, warehouse manager.

When the Jungheinrich order picker first arrived at the Chestertown, Maryland, facility, both management and operators preferred it to their previous forklifts.

"If the Jungheinrich is open, I'm the first one to jump on it," remarked Roland Bennett, warehouse operator. "I really do like the Jungheinrich over the rest of the machines in the warehouse."
The Jungheinrich order picker has key features that help Dixon Valve meet its commitment to excellence, like its long run times – 16 hours on one battery charge – and a tight turning radius.

Warehouse operator Charles Coleman says, "I can pretty much get anywhere in the warehouse with this (Jungheinrich) order picker. If I get in a tight spot or somebody puts some pallets somewhere, I can turn the wheel hard one way and stay in one spot as I turn."

Ford also commented on the long run times Jungheinrich offers. "We typically can run this (Jungheinrich) machine two full days before we plug it into the charger. Even on that second day, we have the confidence to know it's going to get us until 7 p.m."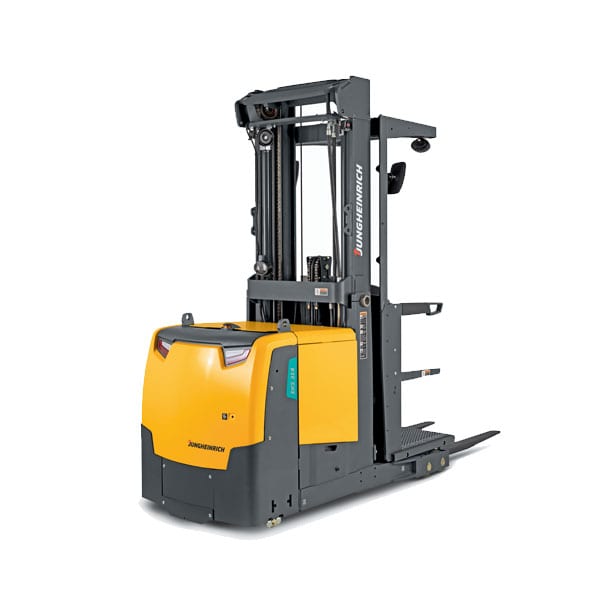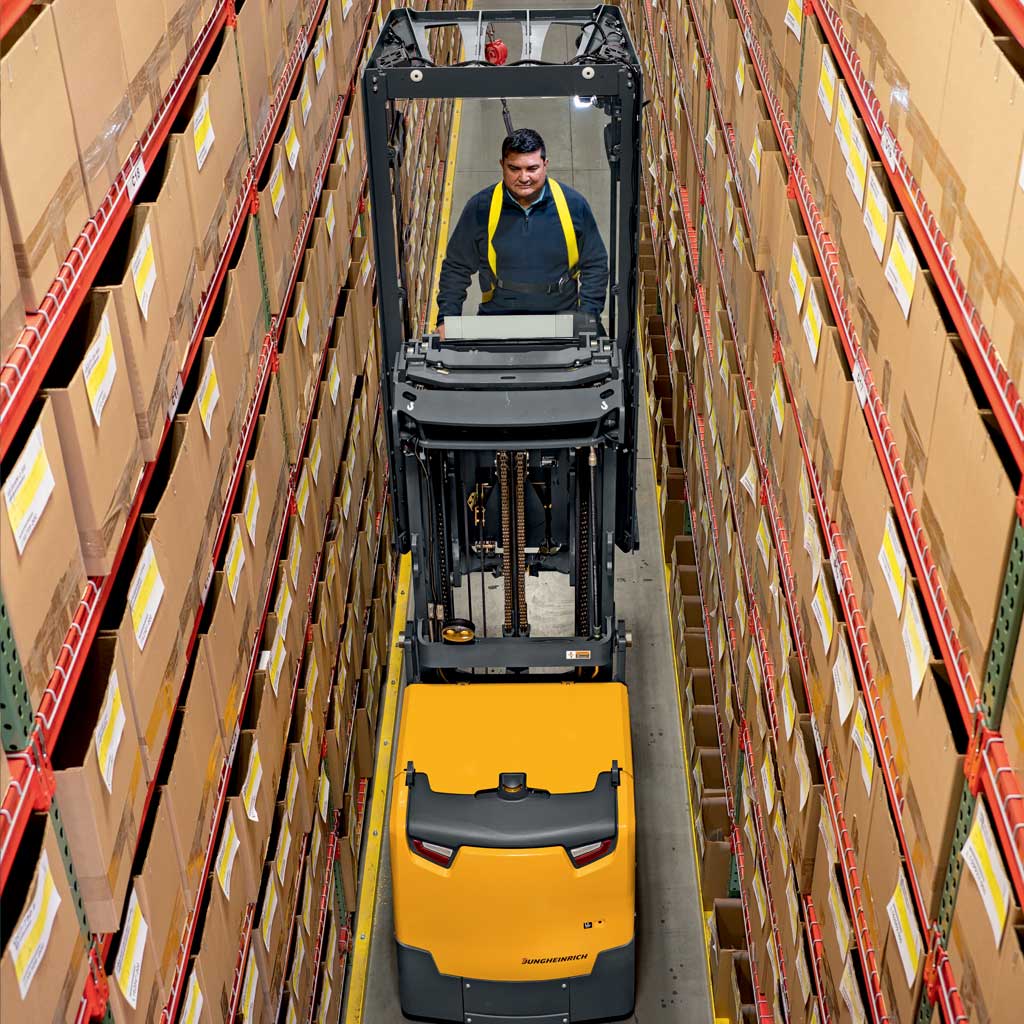 Dixon Valve has high standards for innovation and manufacturing. They "want to be the easiest company you work with every day," which is why the most important connection they make is with customers.

Jungheinrich's commitment to local support and service fits in line with Dixon's goals. Ford explains, "The folks from Jungheinrich have been awesome to work with. I have a sense that this is just a very solid, very well-built machine. I would certainly recommend it to others."
VIEW MORE SUCCESS STORIES
GAMA
This distributor requires forklifts that are easy to maneuver with long run times. The EJE 120 walkie pallet jack from Jungheinrich fits the bill.
RICHARDSON MILLING
This leading global oat miller relies on Jungheinrich turret trucks and warehouse navigation to meet their business' heavy demands.
LEANCOR SUPPLY CHAIN
Advancing the world's supply chains is LeanCor's mission, and they're working toward that goal with the help of Jungheinrich reach trucks.