LeanCor Supply Chain Group is a trusted supply chain partner with a mission to advance the world's supply chains. Centrally located in Florence, Kentucky, they have been meeting the logistics needs of lean manufacturers since 2005.
Brent Cable, industrial engineer, explains, "At LeanCor, the mission is to advance the world's supply chains, and here at our facility, we're running the Jungheinrich® (forklifts) to show customers that what we say on paper is actually what we're doing in the facilities efficiently."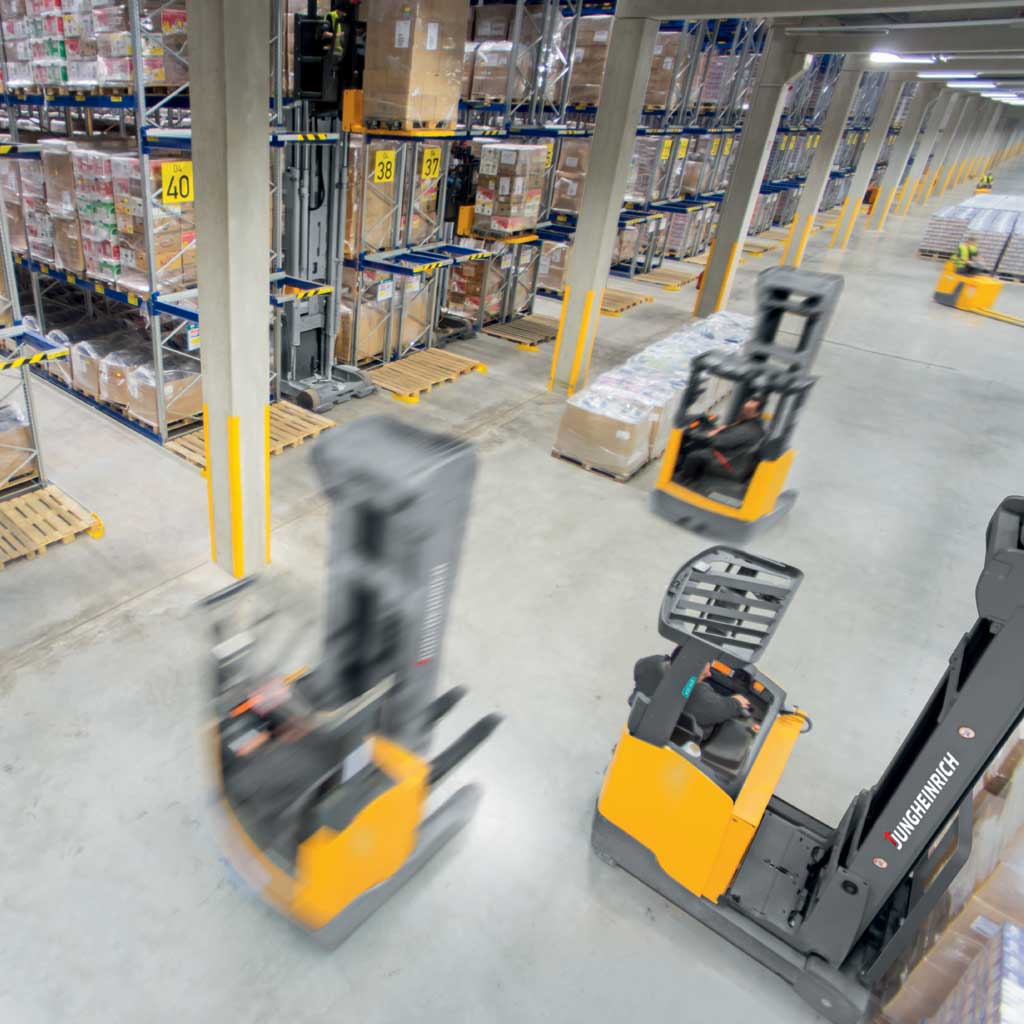 When you step into the LeanCor warehouse, you immediately notice how organized the facility is. Forklifts are moving in and out of aisles quickly and quietly; the floors and racking are all exceptionally clean.
LeanCor needs to stay organized as they operate on a 24/7 schedule, stopping only to opportunity charge their Jungheinrich lift trucks. "We operate 8-hour shifts and they're running the equipment about 7 hours of those 8 hours. We don't change batteries here. We just run the (reach truck) throughout the shift and opportunity charge," says Cable.
EXCELLENT MANEUVERABILITY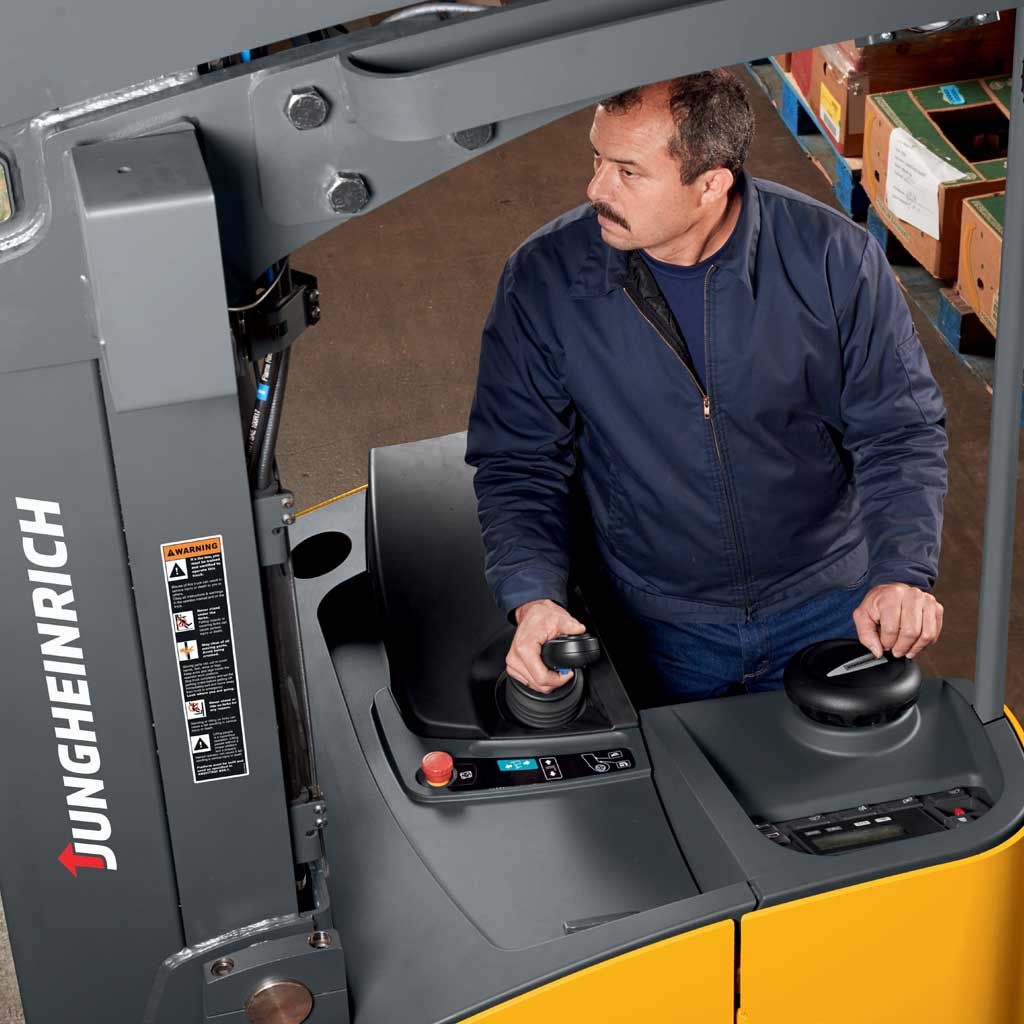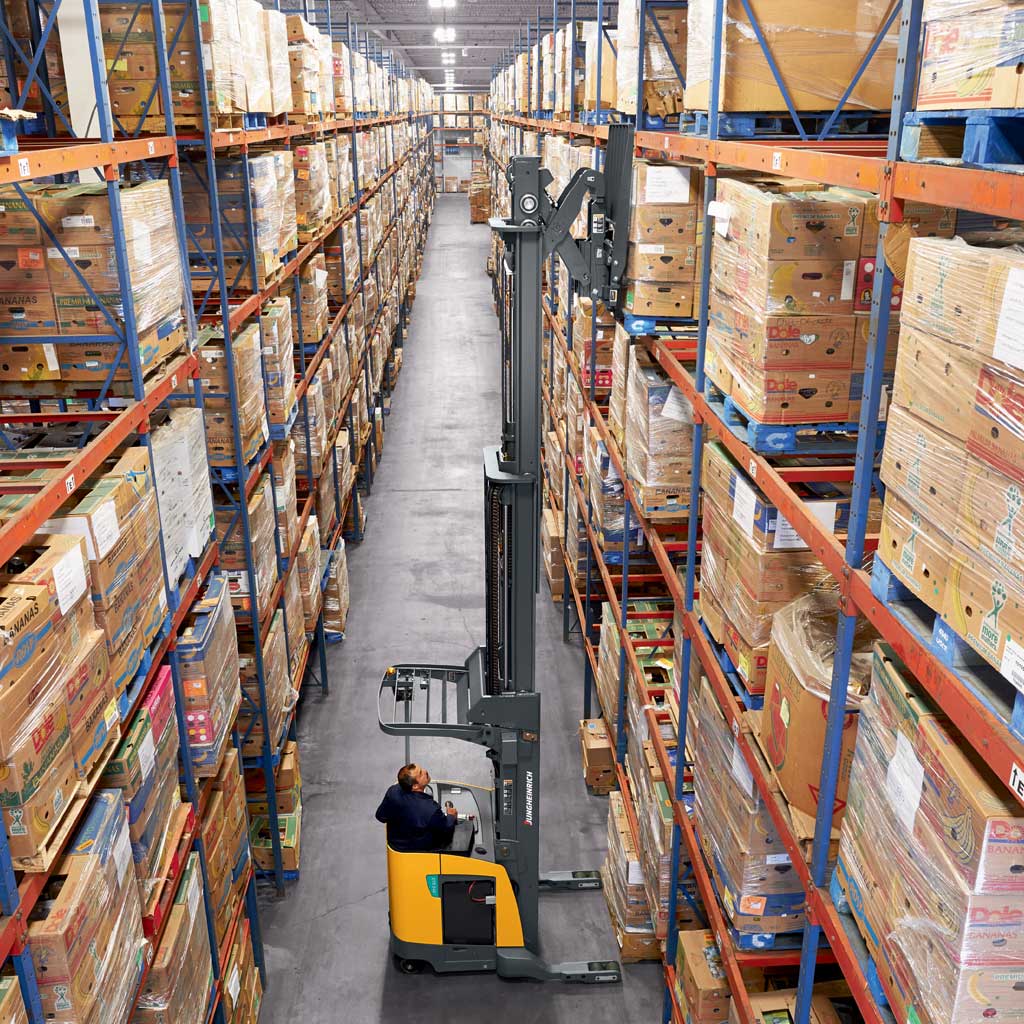 LeanCor relentlessly focuses on lead-time reduction, and they realize that the pace-setting process guides all supply-chain activities. No other brand of forklift was able to meet their high demands and fast-paced schedule.

Cable says, "The (Jungheinrich) equipment that we have is top of the line and really stands out compared to what we used to have. We get a lot of feedback from the (reach truck) operators who have driven different (forklifts) in the industry, and then drive the Jungheinrich. At first they're like, 'Oh this is different,' but once they're here for a week or two, it starts to turn into their favorite truck." 
VIEW MORE SUCCESS STORIES
SAF HOLLAND
One of the leading manufacturers and suppliers of tractor trailers, suspensions, axles and other high-quality components, SAF Holland uses the Cat lift trucks mid-size electric cushion tire forklift everyday.
MID VALLEY FOODS
Tripling its operational capacity required Mid Valley Foods to find the right walkies to move the business forward - and Jungheinrich had the solution.
GAMA
This distributor requires forklifts that are easy to maneuver with long run times. The EJE 120 walkie pallet jack from Jungheinrich fits the bill.