What comes to mind when you imagine a world-class rodeo? Picture 20 consecutive days filled with bull riding, barrel racing, livestock shows, carnival rides, exhibits and Grammy® Award-winning entertainment. And this is just a brief list of the many activities and events that take place annually during the 20-day Houston Livestock Show and Rodeo (Show) — the world's largest livestock exhibition, rodeo and premier entertainment event.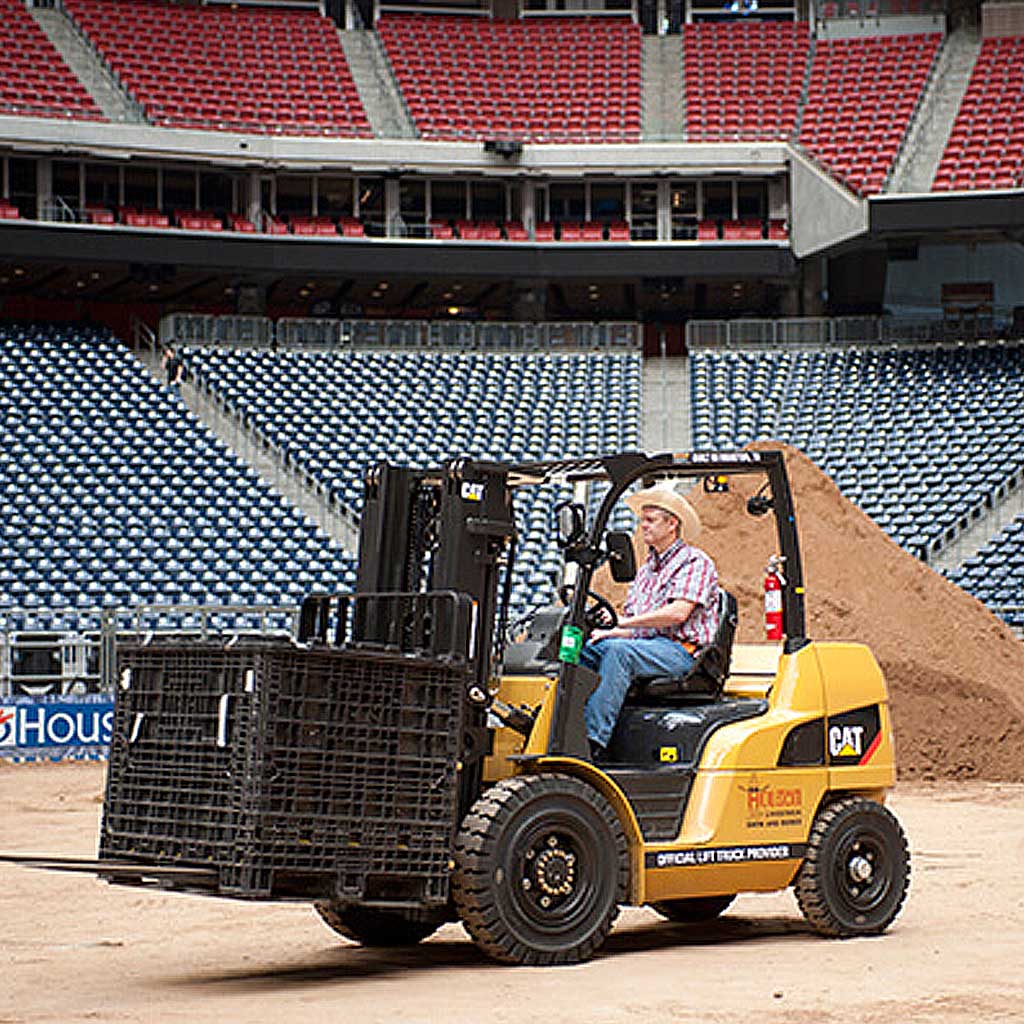 TOUGH ENOUGH TO GET THE JOB DONE

The setup and tear down of an event this size, including the transportation of hundreds of pounds of livestock feed, steel and lumber throughout the 300-acre complex, presents the Show with a number of unique material handling challenges. Since 2005, Cat Lift Trucks and the Houston-area Cat lift truck dealer have served as the Official Lift Truck Provider for the Show, working to meet the considerable material handling challenges and to manage the army of Cat forklifts used to transform the complex for more than 2 million visitors each year.
The largest of the Show's challenges is matching the appropriate Cat lift truck with more than 100 committees' specific application needs. The local dealer works closely with each committee to ensure that the proper range of Cat lift truck models is provided each year.

Cat lift trucks are used to move equipment for all exhibits and unload trailers of every size, including everything from stable supplies to audio visual equipment.
FOCUS ON SERVICE AND UPTIME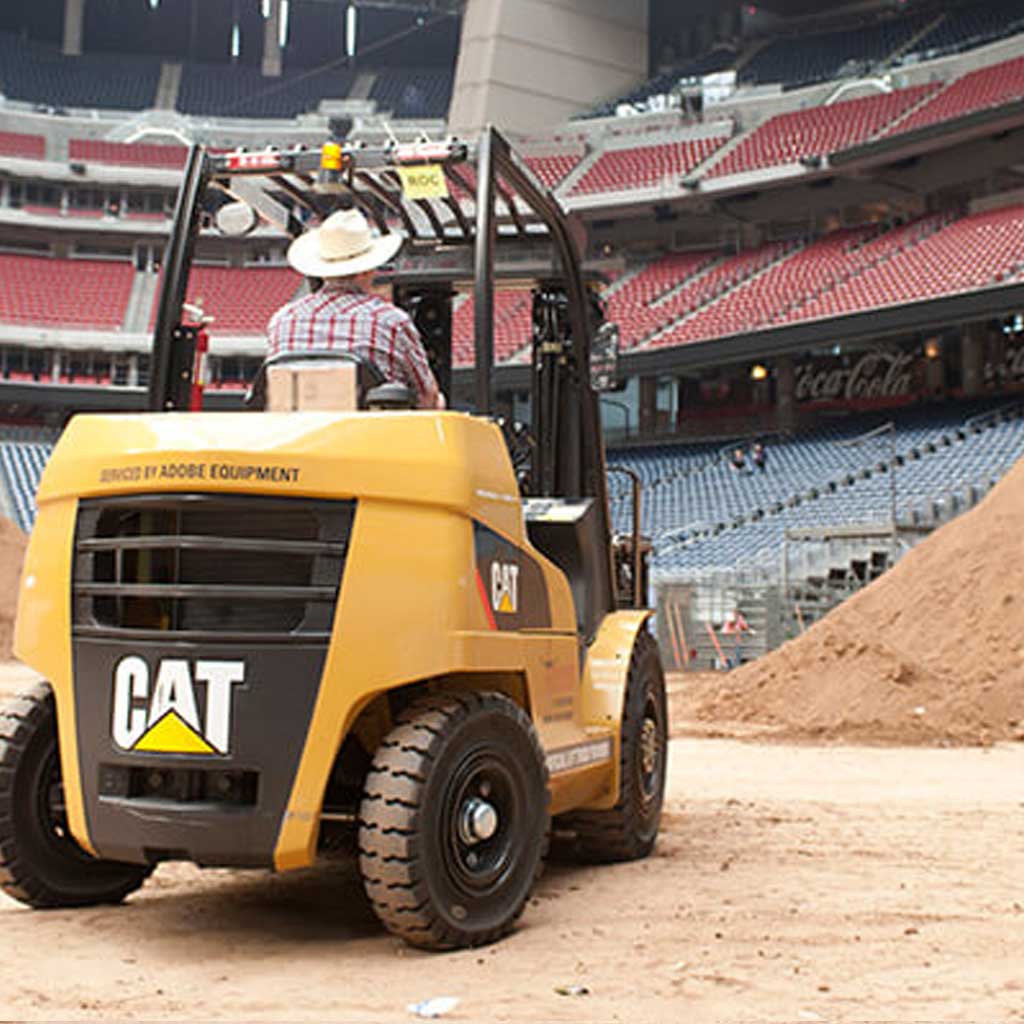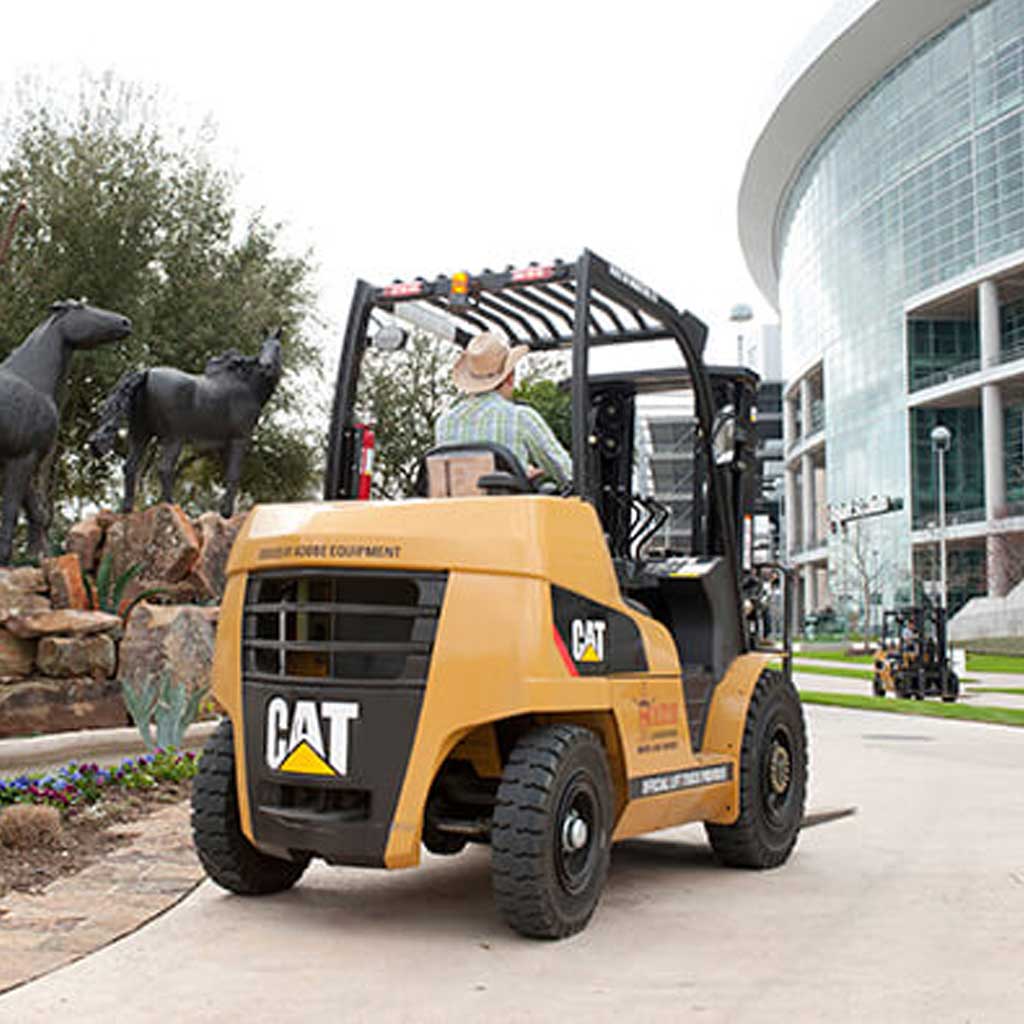 In the past, the Houston Livestock Show and Rodeo depended on the services of approximately a dozen different forklift providers. Since partnering with Cat Lift Trucks, the organization has saved precious time and resources.

"Before the partnership with Cat Lift Trucks, on-site technical support was never that seamless," said Golightly. "Working and coordinating with one vendor contact versus a dozen has definitely made a tremendous impact on my department's ability to be more efficient," Golightly says. "Having technicians right here allows me to focus on other details, eliminating headaches of the past."
VIEW MORE SUCCESS STORIES
MYSTIC SEAPORT
Mystic Seaport is known as the museum of America and the sea, they are carrying on the American tradition with IC forklifts from Cat Lift Trucks.
CARTER LUMBER
For more than 50+ years, Cat lift trucks have kept this top building materials retailer running strong, and the newest line of Cat IC lift trucks are no different.
COLUMBIA TECTANK
Discover how this global manufacturing leader of factory coated storage tank systems created a more efficient workplace with Cat forklifts.