Mystic Seaport was founded in 1929 in Mystic, Connecticut, with the goal to find and preserve the rapidly disappearing artifacts of America's seafaring past. They are both a preservation center and a museum open to the public. Shipyard director Quentin Snediker explains, "We have about 300,000 visitors every year, and our responsibility here is to maintain a fleet of historic watercraft, ranging from small canoes…to the whale ship, Charles W. Morgan – a ship that weighs 450 tons."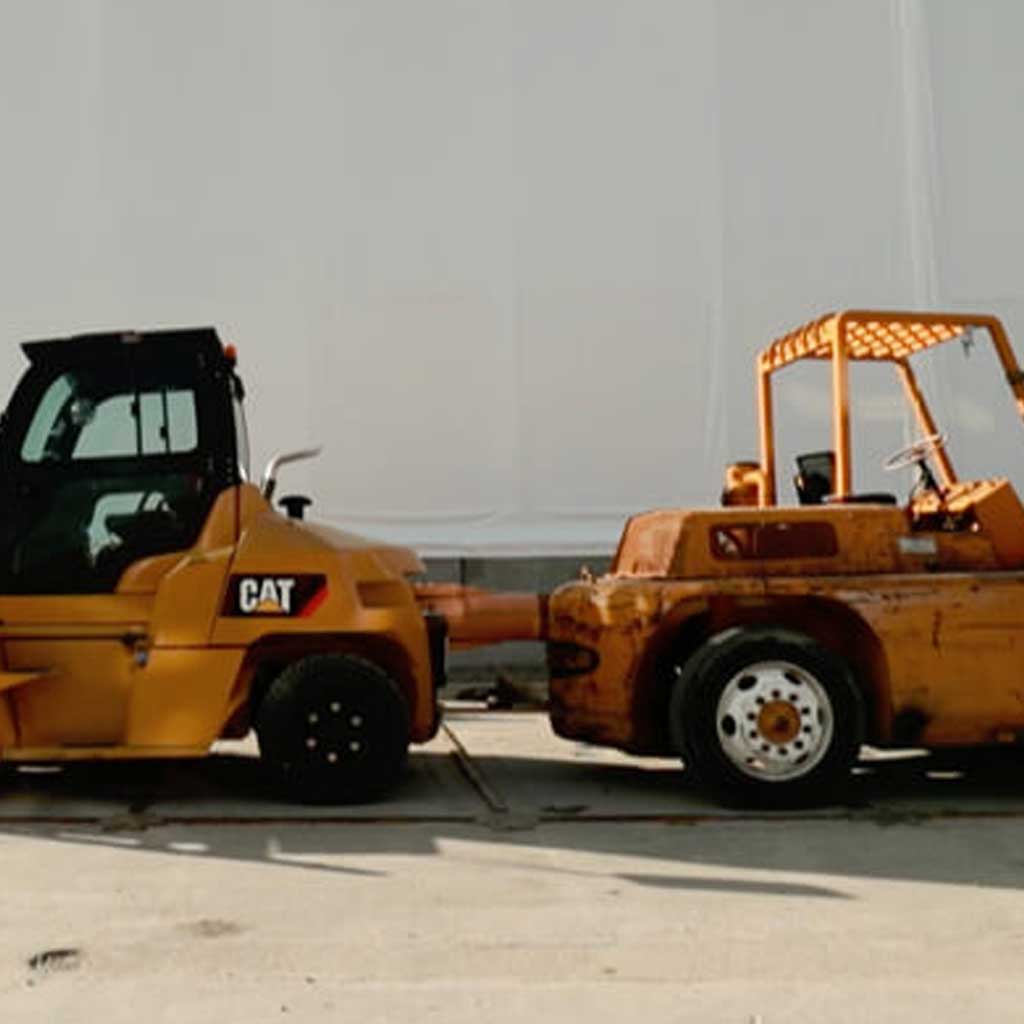 A LONG HISTORY WITH CAT LIFT TRUCKS
For nearly 60 years, Mystic has operated its 1954 Cat lift truck, relying on it throughout the preservation process.

"A Cat forklift is absolutely vital to every movement along the way," said Snediker. "We've had a tradition of Cat machinery here. We've got a 1954 Cat forklift and our familiarity with the reliability of Cat equipment, and the great service we've had through the decades…literally…led us to focus on Cat machinery."

When it was finally time to add a new lift truck to their operation, Mystic tried several brands of forklifts, but ultimately reached out to the local Cat lift truck dealer for assistance.
Mystic has a very unique application. They are open to the public, but also working to preserve and restore ships.
"Our shipyard is not just a working shipyard, but it is a visitors' space," Snediker explains. "We need to integrate the use of our heavy equipment with visitors actually walking through the work areas."
Shipwright Nathan Adams explains how they use their new 15,500 lb. IC pneumatic tire forklift in the preservation process.
"It might be a 7-ton live oak log from a trailer into our sawmill," he says. "We're moving those cut pieces of wood from the sawmill into big machinery that we're using to form the boat parts. Then, we're taking those parts from the machinery and moving them onto the boat, like the Mayflower II."
He continues, "Our new Cat lift truck allows us a full range of visibility and great maneuverability so that we can safely work around our visitors and our colleagues."
Greg See, also a Mystic shipwright added, "We are moving 30-foot logs with the public standing 20 feet away, and so every nook of space gets used. And therefore, being able to get in and out of all of those tight corners is unparalleled."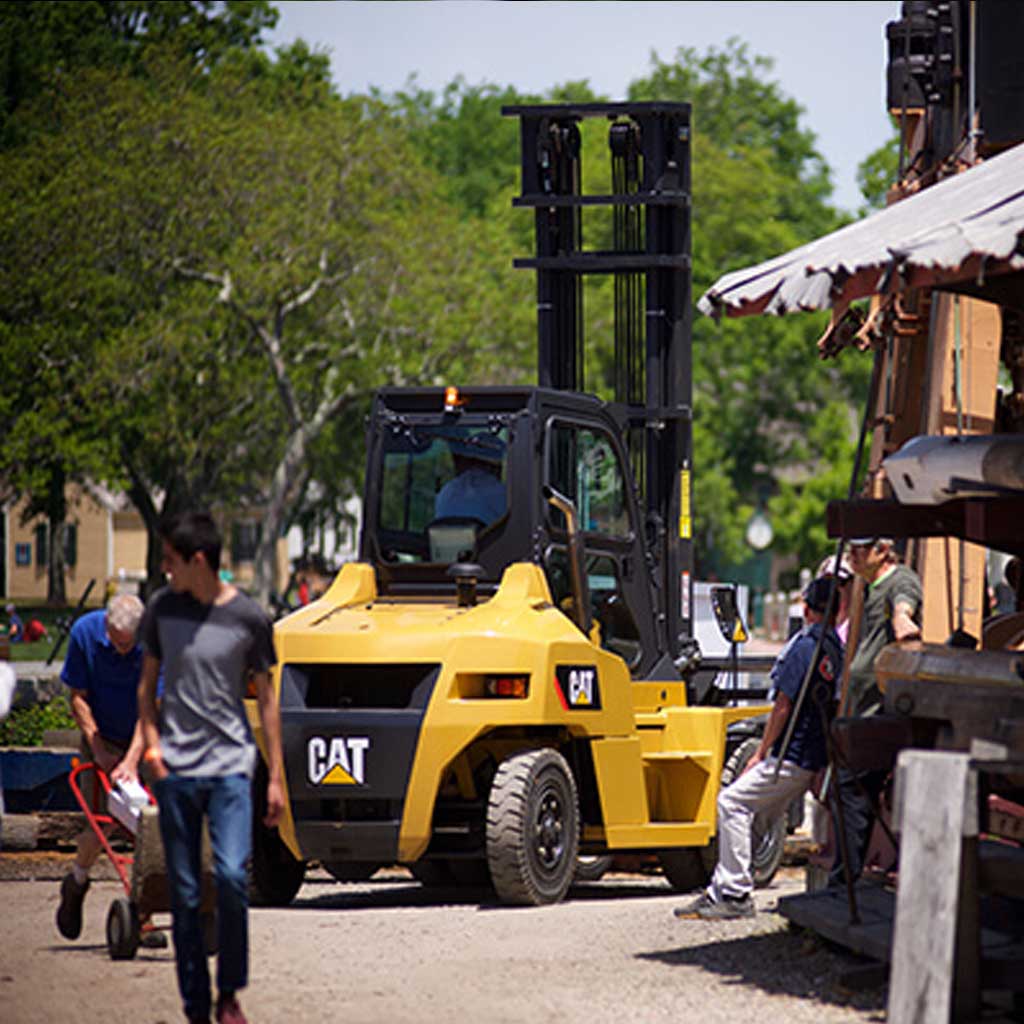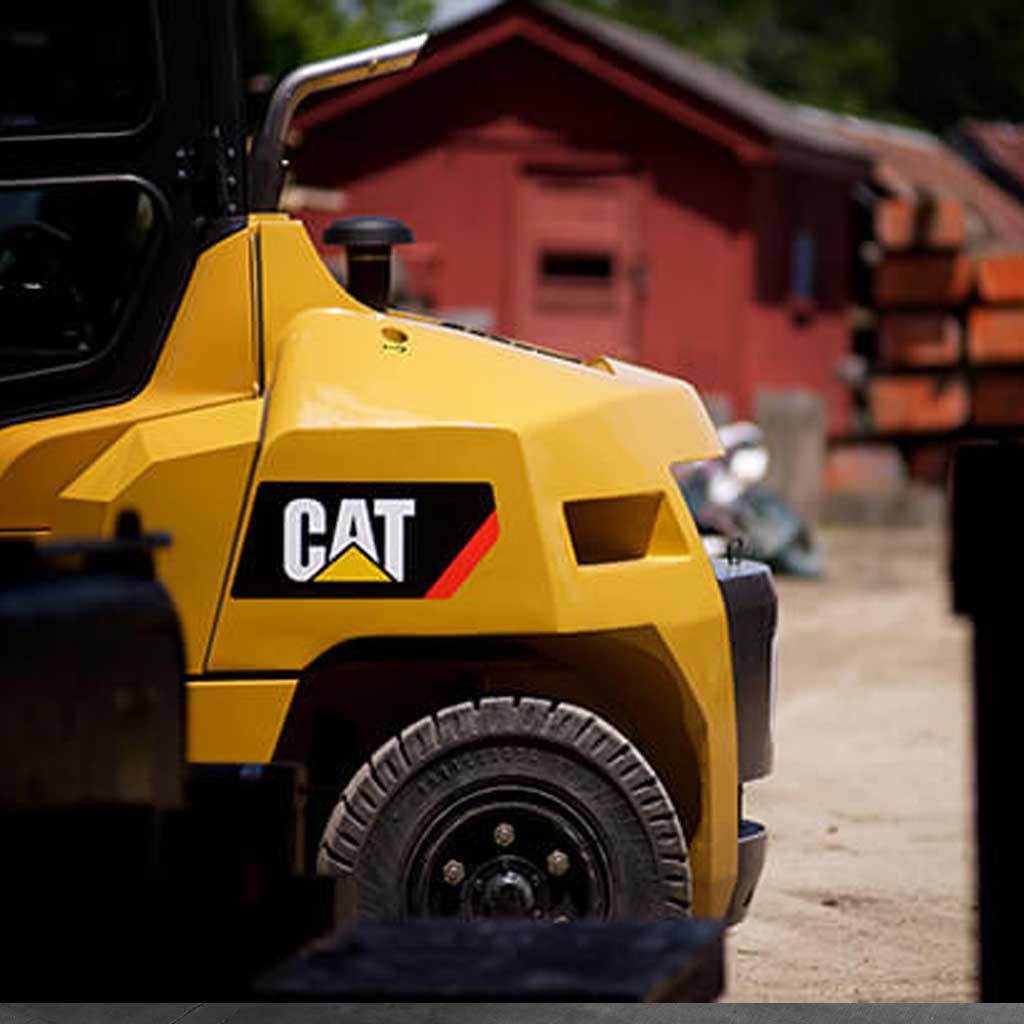 When the new Cat DP70N forklift was first dropped off at Mystic, the excitement was unmistakable.

"It's been a good 20 plus years since we've had a replacement machine," Adam explains. "So getting a brand new forklift was pretty exciting." 

Adams also felt a connection to Cat forklifts because they are manufactured in Houston, Texas. "Mystic seaport is the museum of America and the sea," he said. "We have vessels that were built here dating back hundreds of years, and carrying on that tradition of American-made machinery is fantastic for us."

When asked how he felt about the new Cat forklift in their fleet, Noseworthy said, "I wouldn't go with anything else."
VIEW MORE SUCCESS STORIES
CARTER LUMBER
For more than 50+ years, Cat lift trucks have kept this top building materials retailer running strong, and the newest line of Cat IC lift trucks are no different.
DIRECT SCAFFOLDING
DSS is committed to quality and safety in how they move product. Learn why their partnership with Cat Lift Trucks is a big part of that commitment.
COLUMBIA TECTANK
Discover how this global manufacturing leader of factory coated storage tank systems created a more efficient workplace with Cat forklifts.